Rockford's Summertime Tradition: Find More Info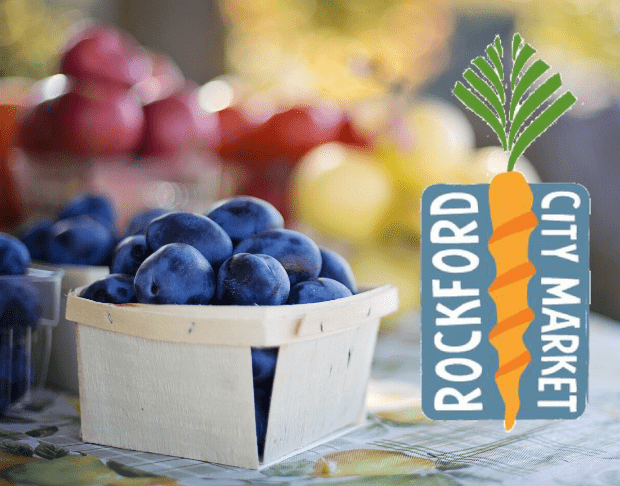 The Rockford city Market kicks off on Friday, June 5th. For the month of June, the Rockford City Market will be an "In and Out" market, meaning "transaction-based," from 3:30 p.m. to 7:30 p.m.  This is a very fluid situation and things will likely change as the season progresses. Here are the details so far from Executive Market Director, Cathy McDermott…
What vendors can you expect?
Vendors with produce, cheese, honey, jams, jellies, dog treats, fresh flowers, gift items, and food trucks with carryout food – kind of an outdoor grocery store. The group of vendors that start in June will be joined by more throughout July.
What will be eliminated due to restrictions on gathering, at least for June?
Live music, food or beverage consumption on site, activities, seating. We know that these are huge changes and not what anyone is used to or prefers (including us) but it is our reality for now, and we are hopeful for changes along the way during our 4 month season.
What can you expect as customers in June?
Booths spread out, entrances limited, vendors mostly on one side of the street, the number of customers at one time limited, one way traffic, social distancing guidelines, face coverings required, and credit or debit transactions preferred.
What would be helpful to your vendors and community?
Be supportive of the market, by showing up and following the rules that we are under at the time OR if you choose not to attend, be positive and kind anyway.
More information can be found HERE as it becomes available.