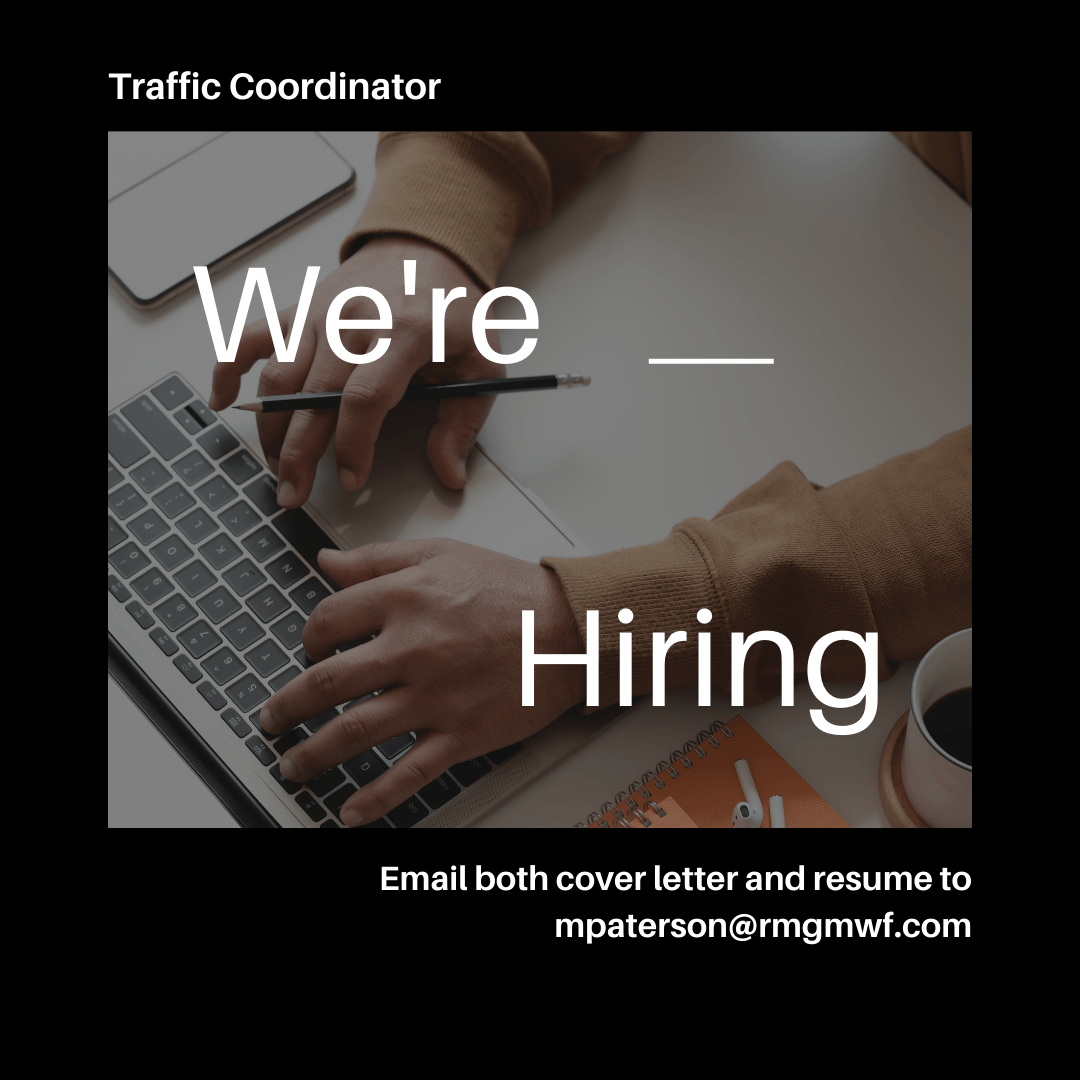 Do you love to solve puzzles?  Would it be fun to essentially get paid for playing Tetris?  Mid-West Family of Illinois, located in Rockford, is seeking a Traffic Coordinator, full or part-time based on skills and hours desired. Full-time hours are Monday – Friday 8 am-5 pm and may require some overtime as needed to complete required daily tasks. Candidates must have strong organizational skills, understand inventory management, be exceptional at attention to detail, have above average computer keying skills, enjoy a very dynamic fast paced business environment, and be willing to become part of our people-focused growth culture.  The individual hired for this position will report directly to the President/General Manager and work closely with other team managers, as well as members of our Business Development team. 
The candidate will be provided training on our software, VT / Marketron radio traffic scheduling, and billing software system. Previous traffic experience in the broadcast industry preferred but not required.  
Essential job functions (but not limited to):
Generate daily commercial program logs, which requires working at a fast pace to accurately enter orders and place commercials as ordered, and help to manage our inventory.

Reconciling program logs to ensure advertiser's spot placements are as ordered.

Order entry of network commercial schedules on a weekly basis.  

Completing affidavits for barter and network commercials.

Assigning commercial spot numbers to ensure proper ad rotation and scheduling.

Printing of Weekly and Monthly Sales Reports.

Other administrative duties, including AP and AR, when needed may also be assigned.

Must be able to troubleshoot to find solutions to a variety of "puzzle"-like situations that arise.
Personal Requirements:
Reliable, capable of handling daily deadlines and key job functions in a dynamic fast-paced business environment. The individual must be proficient in Microsoft Word and Excel and have the ability to adapt to multiple programs. 
Salary and Benefits: 
Hourly based on full-time Monday-Friday 8 am-5 pm (open to part-time if skills fit and desired)

Full time earning potential of $35,000+ annually 

Health/Dental/401K
Contact: 
Mike Paterson — President/General Manager
Mid-West Family of Illinois
Email both cover letter and resume to mpaterson@rmgmwf.com