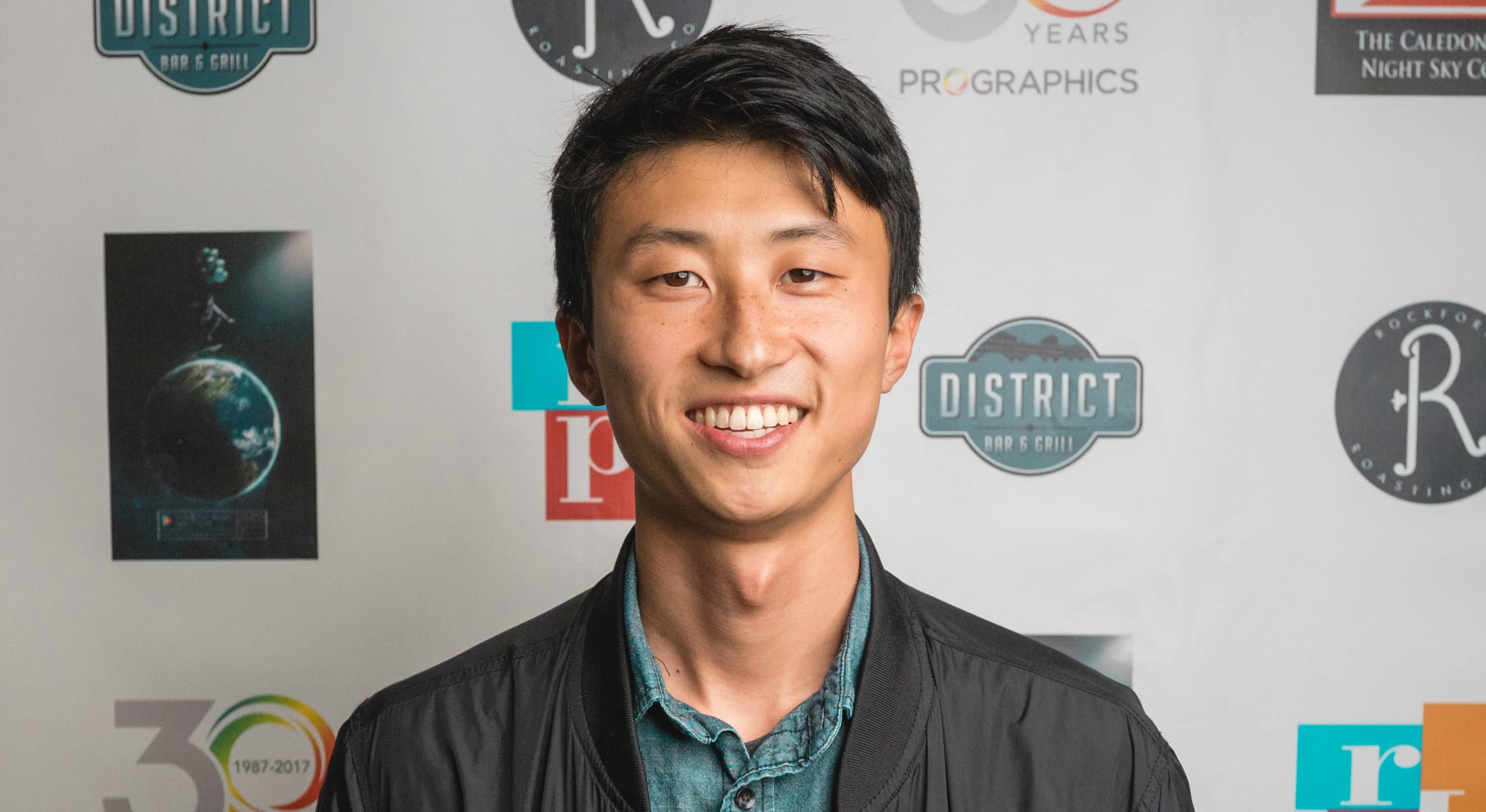 ROCKFORD — Much like the documentary that earned him an Academy Award nomination, Bing Liu's latest project is about more than the sport at the center of the short film.
"What the Hands Do," which will make its premiere Dec. 2 during the 815HORTS film festival, was made with Patagonia Films to explore the life of rock climbers. But what was intended to be a 10-minute short film grew over the course of five days of shooting spread out over six months.
The end result is a roughly 35-minute film that examines more than the physical challenges of bouldering.
"The film takes a look at what it means to be in love with the thing that once was your identity, but then you start to feel like the thing that you fell in love with — this passion, this sport, this lifestyle, whatever you want to call it — changes," Liu said in a phone interview with the Rock River Current from Brooklyn, where he has lived for the past two years. "At what point does the sense of freedom that a thing gives you become responsibility to maybe try to change the story of that thing?"
Liu, who grew up in Rockford and made his mark with the 2018 feature-length documentary "Minding the Gap," said he could relate to that point of view because of the way his sport of skateboarding has changed over the past two decades. "Minding the Gap," which earned an Oscar nomination, explored themes of adulthood and fatherhood through the sport Liu has done for years.
Patagonia Films bills "What the Hands Do" as the story of Mariana Mendoza and Miguel Casar, who are lifelong social justice advocates who question how they can use climbing to create opportunities for meaningful growth.
"It's a film trying to straddle a couple themes," Liu said. "It's a film by a company that really wanted to make sure it spoke to a climbing audience, but at the same time that's not why I made the film."
Liu connected with executives from Patagonia Films about five years ago while "Minding the Gap" was screening at the Mountainfilm Festival in Telluride, Colorado. After keeping in touch with them for years, he took the opportunity to direct the short film last year.
The five-day film schedule wound up spreading over six months because of issues with weather-related climbing conditions, scheduling issues and an injury to one of the climbers.
"It was kind of a blessing and a curse," he said. "We were able to get a lot more story out of the documentary because there's more life stuff happening over the course of six months."
Life after 'Minding the Gap'
The 34-year-old filmmaker continues to skate, often in a do-it-yourself skatepark near his home in Brooklyn, and stays busy with a variety of projects.
He said he's now developing a fiction film that will shoot in New York next year. The yet-to-be-announced title is a gritty and grounded love story that he's been developing with the writer since 2018, he said.
On Thursday, local filmmakers held up the upcoming 815HORTS film festival as an opportunity to showcase why Rockford can be a film-friendly city. Liu, who filmed the majority of his 2018 documentary here, sees the potential, too. He said he could shoot here again one day when the time is right.
"It's a really unique place that has some amazing scenery. It's really green and luscious," said Liu, a Guilford High School and Rock Valley College graduate. "And I thnk the stories are there. Rockford is a very complicated place, and there's a lot of stories that can come out of it."
Liu also said the city has great resources, such as Jerry LaBuy's program at Rock Valley College.
Liu has often given credit to LaBuy and others, such as Tom Ciciura of 2nd Cine and Eric Neubauer of Ground Floor Skateboards, 333 E. State St., for their friendship and mentorship in helping him grow as a filmmaker and person.
He said he hopes the short film debuting here next month will also showcase a sense of community.
"I hope that the short film can help celebrate community in a way that can translate into how we think about filmmaking in Rockford as also a process that can be community driven and done collectively," he said.
---
Know before you go | 815HORTS
When: Saturday, Dec. 2
Where: RPL Nordlof Center, 118 N. Main St., Rockford
Schedule: 3 p.m. 815HORTS Matinees; 5 p.m. 2023 Sundance Film Festival Short Film Tour; 7 p.m. 815HORTS Matinees Prime Time block; 8:45 p.m. conversation with Bing Liu; 9:30 p.m. awards
Lunch and learn: The 5HORT Route will be produced as a lunch and learn program from noon to 2 p.m. at City Stage Studios, 811 First Ave., where up to 50 aspiring area filmmakers can learn from industry professionals.
Tickets: $15; $10 for students with a school ID (Children younger than 18 must be accompanied by a parent or guardian as some films include mature content)
Purchase tickets: Go HERE
More info: 815horts.com
---
This article is by Kevin Haas. Email him at khaas@rockrivercurrent.com or follow him on X at @KevinMHaas or Instagram @thekevinhaas and Threads @thekevinhaas