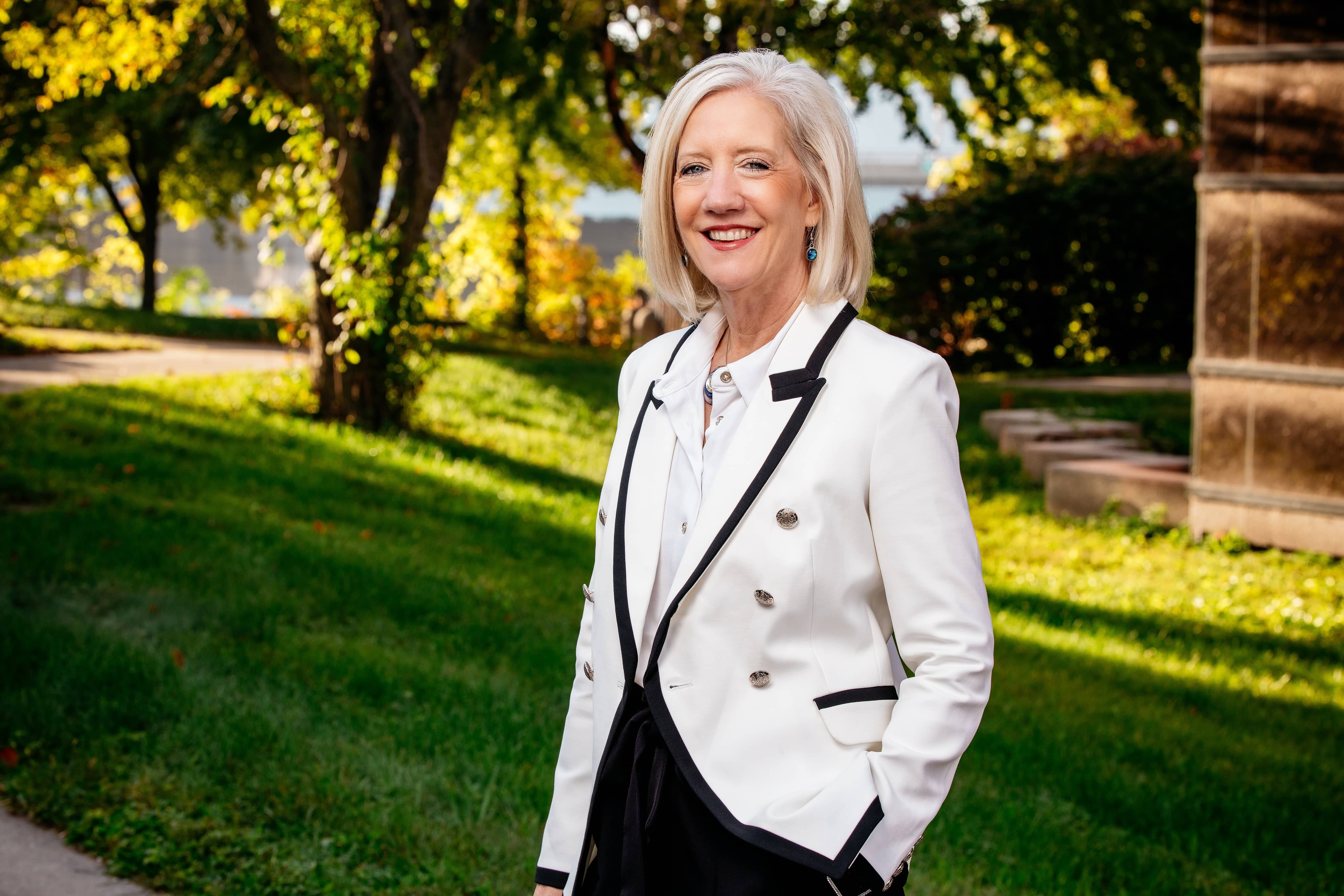 ROCKFORD — Rebecca Epperson, the founder and CEO of the marketing firm Chartwell Agency, has been named the Rockford Chamber of Commerce 2023 Citizen of the Year.
The award recognizes an individual who has made extraordinary contributions to the welfare and progress of the Rockford region over several years. Epperson was recognized at the chamber's annual banquet on Thursday.
"Rebecca exemplifies the qualities and contributions of an honoree, and we are pleased to extend this well-deserved recognition," Caitlin Pusateri, president of the Rockford Chamber of Commerce, said in a news release.
Epperson moved to the region more than 20 years ago, and has demonstrated a tireless commitment to the community through serving multiple local organizations. Those groups include Rockford University, Keith Country Day School, Anderson Japanese Gardens, Rockford Area Economic Development Council, Rockford Chamber of Commerce, theRiver District Association, The Literacy Council, Rockford Symphony Orchestra, and YWCA of Northern Illinois. M
"We are all extremely proud of Rebecca and believe she is so incredibly deserving of this recognition," Chartwell said in a news release. "Rebecca pours her heart into everything she holds dear, and our community is fortunate to count so many of us on that list."
Epperson previously earned the YWCA's "Woman of Achievement in Business" award and recognition as a person "creating momentum" in our community. She is also a past recipient of the Rockford Chamber's "Woman Business Owner of the Year" award and was recognized in 2011 as one of the Chamber's "People You Should Know."
Citizen of the Year honorees
2022: Jennifer Furst, FurstStaffing
2021: Rhonda Greer Robinson, National Association for the Advancement of Colored People
2020:  Gary Anderson, Gary W. Anderson Architects
2019: LoRayne Logan, workplace
2018: Bill Roop, Alpine Bank
2017: Brent Brodeski, Savant Capital Management
2016:  Dave Rydell, Bergstrom
2015:  Mike Brown, YMCA of Rock River Valley
2014:  Jeff Fahrenwald, Rockford University
2013: Dan Loescher, LOESCHER & Associates, Ltd.
2012: Mike Robinson, OSF Saint Anthony Medical Center
2011: Jim Keeling, Hinshaw & Culbertson LLC
2010: Barb Berman
2009: Rob Funderburg, The Funderburg Foundation
2008: Jon Lundin, posthumously
2007: Mike Dunn, chairman of the Greater Rockford Airport Authority Board
2006: Sue Grans, William Charles