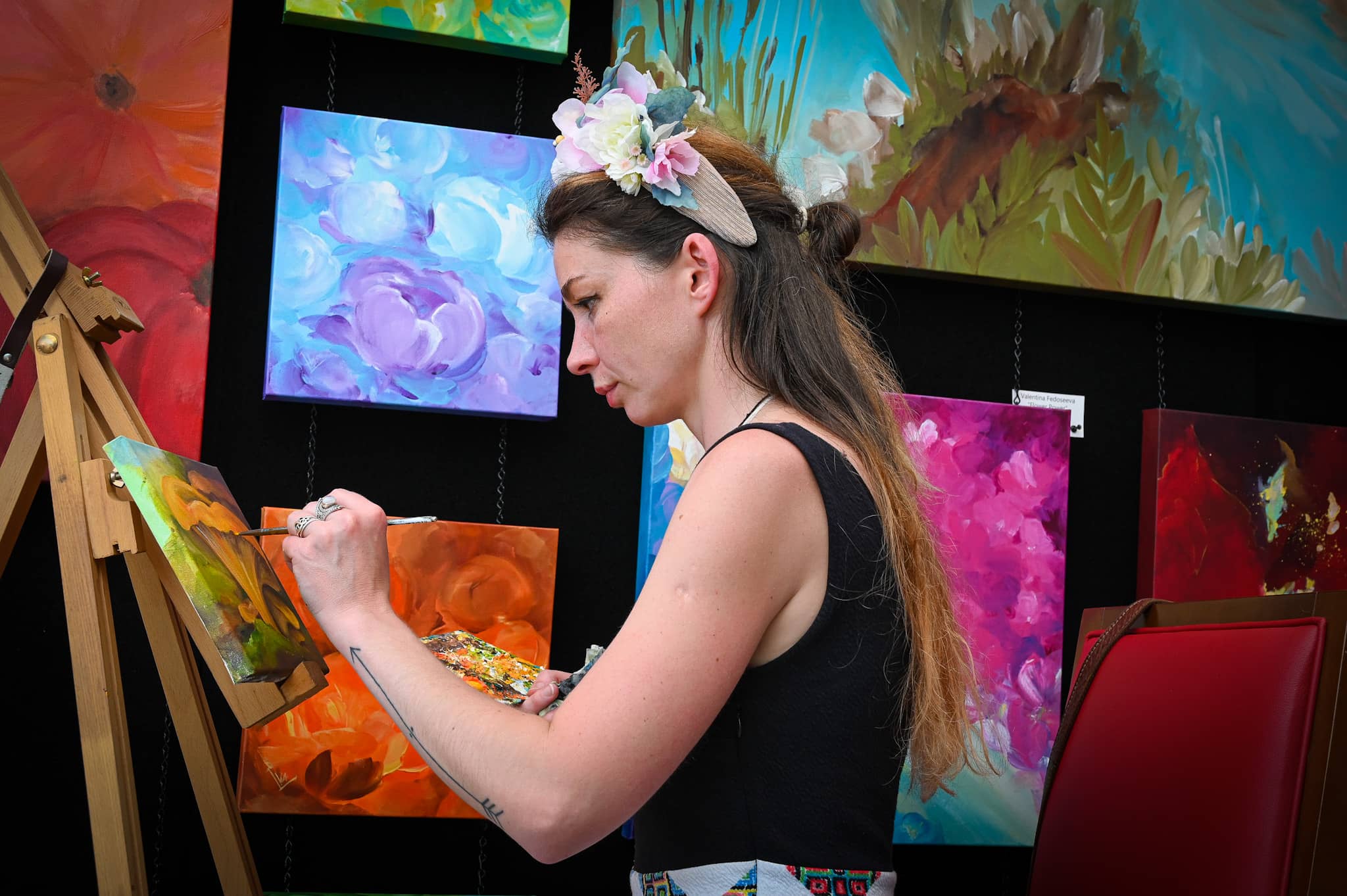 ROCKFORD — The 75th Greenwich Village Art Fair takes over the grounds of Riverfront Museum Park this weekend, featuring juried artists, live music, children's art activities and an artisan marketplace.
The event, which is the longest running art fair of its kind in the Midwest, also includes food trucks, cocktails and other activities.
The fair runs from 10 a.m. to 6 p.m. Saturday and 10 a.m. to 5 p.m. Sunday rain or shine outside Rockford Art Museum, 711 N. Main St. Admission is $5 (cash only) for adults and free for children 12 and younger. Proceeds support Rockford Art Museum programs.
There are 75 artists and four marketplace vendors from across the nation at this year's fair.
The type of art includes paintings, jewelry, sculpture, glass, ceramics, textiles, photography, wood and mixed media.
Artists compete for awards on the first day of the fair, when their work will be viewed by 2023 Judge Jason Peot.
Musicians include Emily Hurd, Boom Boom Room, Micky Torpedo, WIMP, Swingbilly RFD, Yesterday's Gone, Tentacles Everywhere, Geo-N-Mik, Mana Kintorso, and Prairie Smoke.
Fast facts | Greenwich Village Art Fair
When: 10 a.m. to 6 p.m. Saturday (after-hours event until 7:30 p.m.); 10 a.m. to 5 p.m. Sunday
Where: Rockford Art Museum grounds, 711 N. Main St., Rockford
Admission: $5 (cash only); free for children 12 and younger
On the web: greenwichvillageartfair.com; facebook.com/greenwichvillageartfair; instagram.com/greenwichvillageartfair.