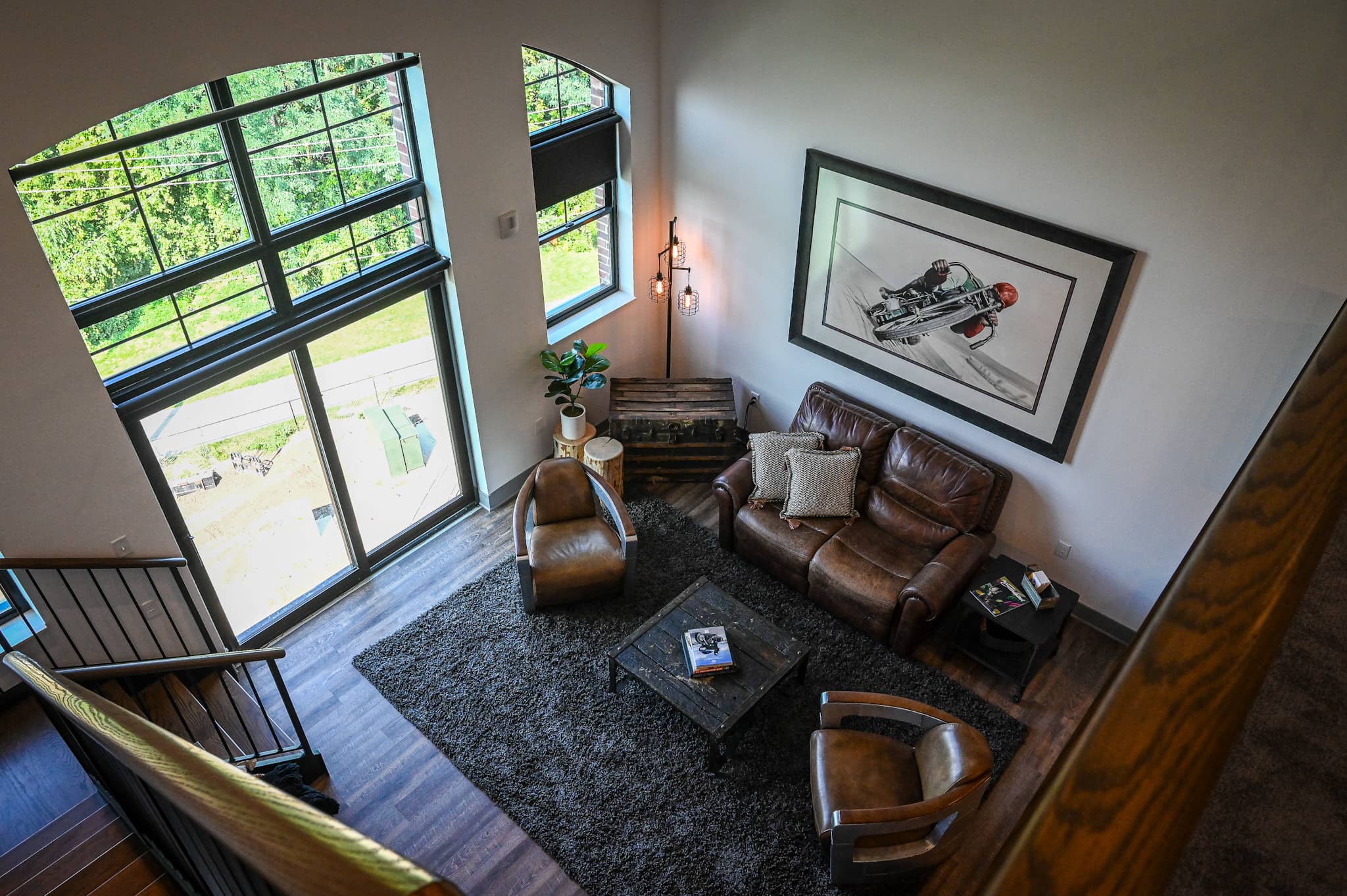 BELOIT, Wis. — New luxury riverfront lofts that offer far-reaching views of the city's downtown will welcome its first tenants this week.
The Wright & Wagner Lofts Riverfront Building, 206 W. Grand Ave., will fill the first of its 83 units on Thursday as construction crews complete work on the six-story building.
The $20 million development, which broke ground last fall, is the second phase of residential housing named after the Wright & Wagner Dairy that formerly occupied the site. The first phase opened in May 2021 with 100% occupancy in its 54 units. About 80% of the Riverfront Building's units are leased so far.
"The lifestyle here is very much like a big city, but it's a mix of the beauty of both the rural life, the country life and the city life because you're so close to everything," said Ryan Rydell, who moves into his loft on Friday. "You've got that beautiful Midwest feeling, the wonderful atmosphere that Beloit brings, while being within walking distance of everything."
Rydell, 42, is the owner of the marketing agency RyCOM Creative. He appreciates the access to downtown attractions such as ABC Supply Stadium, restaurants, cafes, bars, a farmers market and other activities.
"It absolutely feel like you're in the middle of everything," he said. "You name it, you can do it here."
The lofts are the newest residential housing option in Beloit and the latest development from Hendricks Commercial Properties, a real estate company founded by billionaire businesswoman Diane Hendricks, who co-founded ABC Supply Co. with her late husband, Kenneth Hendricks, in 1982.
The design pays homage to Beloit's industrial roots by incorporating industrial elements throughout each unit, such as metal pipe fixtures that serve as coat hooks at the entrance to one loft.
The apartments have stainless steel appliances, Delta fixtures and quartz countertops and residents have access to private and contained parking, a dog park with a dog washing station and grilling areas.
"You're within walking distance to the stadium, to fitness facilities, restaurants, anything downtown," said Karen Niffenegger, residential real estate manager for Hendricks Commercial properties. "I think the target market is anyone who wants to have that sense of a small town, but then the luxuries of a larger city.
"You have a farmers market, you have some really cool restaurants, there's film festivals, just all kinds of things going on throughout the year."
The 108,240-square-foot building has 12 studio units starting at $1,087, 41 one-bedroom units starting at $1,275 and 30 two-bedroom apartments starting at $1,865.
There are still one- and two-bedroom units available.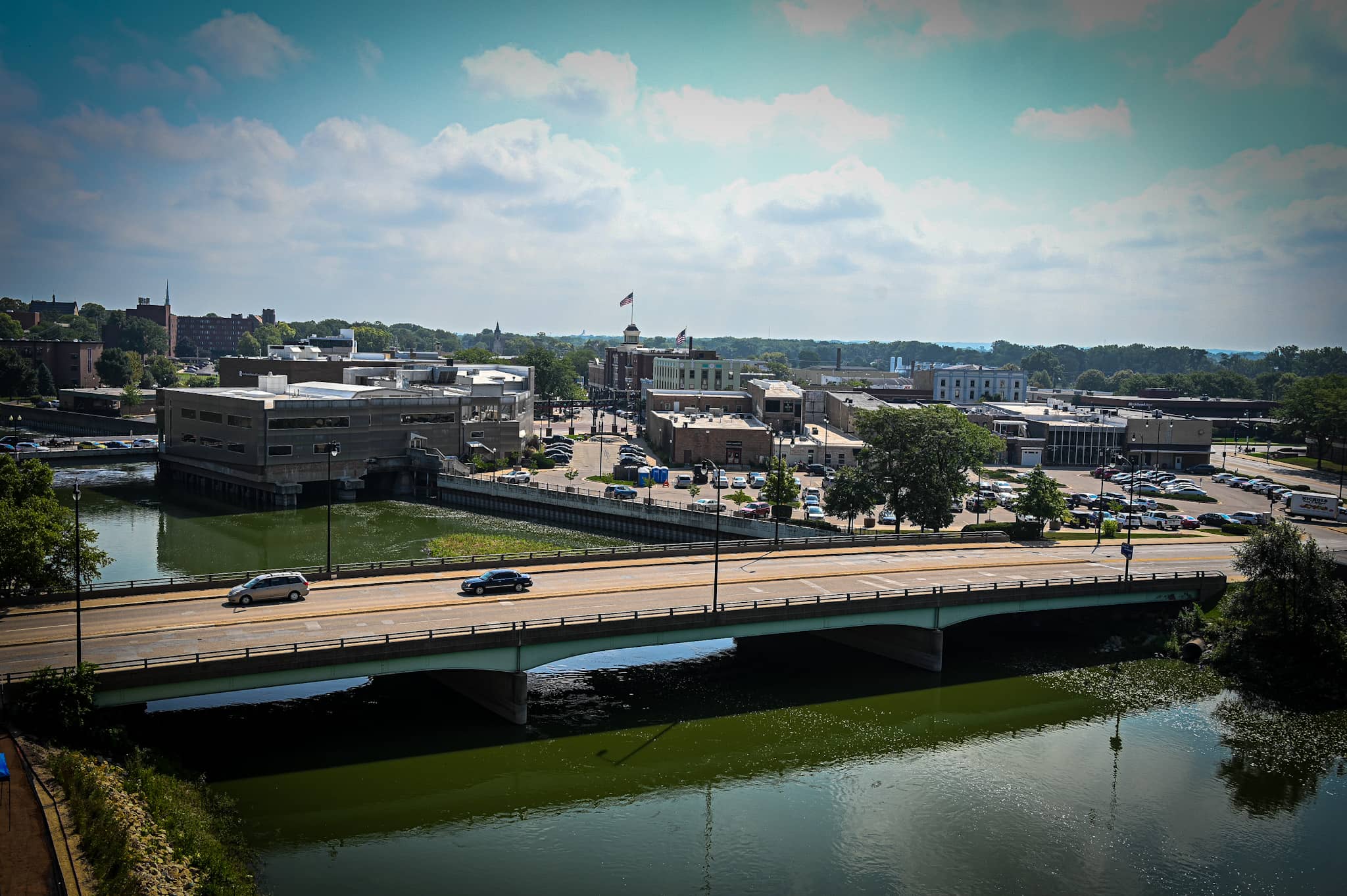 ---
This article is by Kevin Haas. Email him at khaas@rockrivercurrent.com or follow him on X at @KevinMHaas or Instagram @thekevinhaas and Threads @thekevinhaas