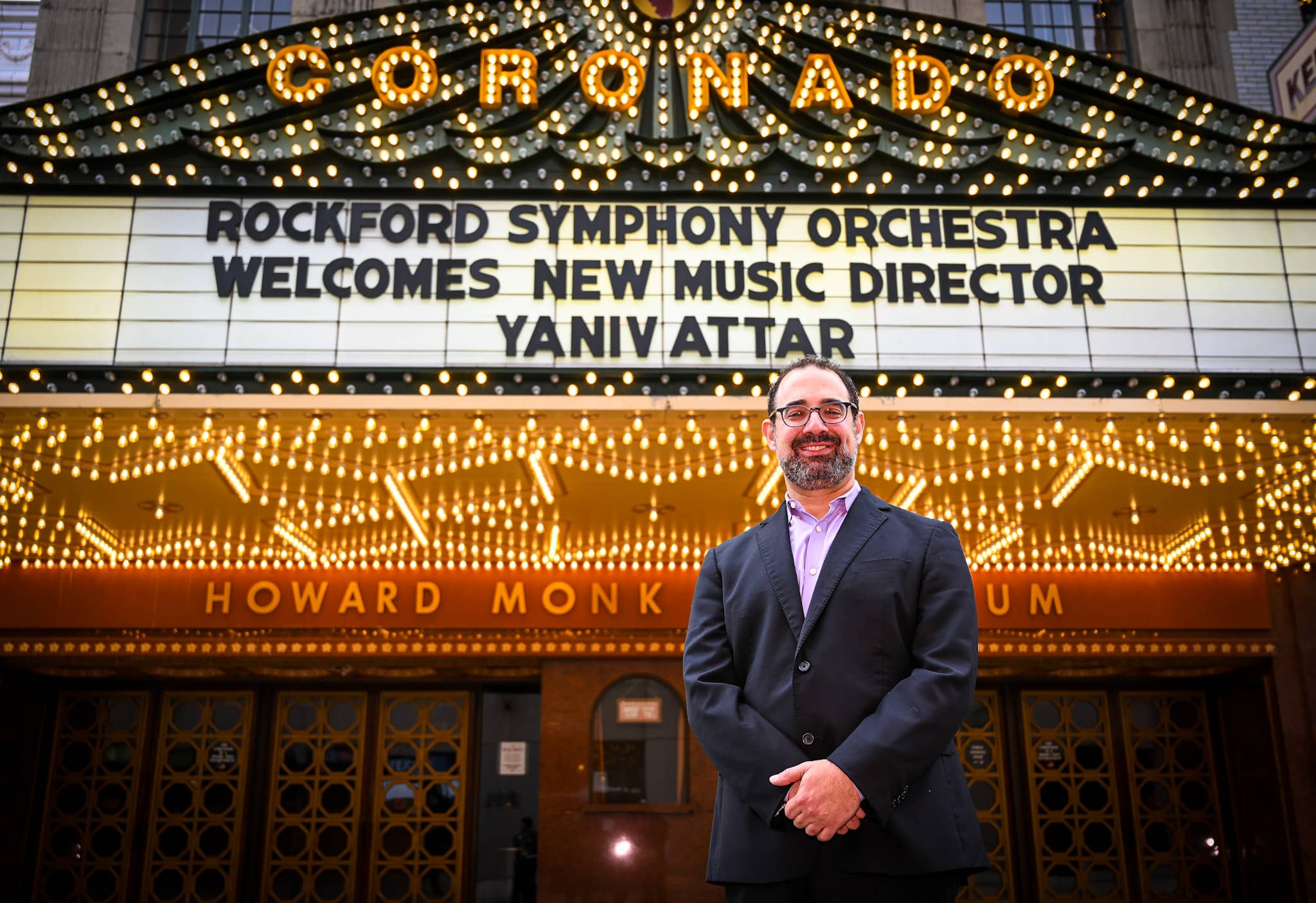 ROCKFORD — Rockford Symphony Orchestra made its final movement Wednesday in a roughly three-year search for its new music director.
Yaniv Attar, a native of Israel who has conducted orchestras across the world, will now oversee the direction of Rockford's orchestra. He is its fifth music director and succeeds Steve Larsen, who had led the orchestra since 1991.
"Not only is Yaniv an incredibly talented conductor, he is also passionate about music, music education and community engagement," said Julie Thomas, the executive director of RSO. "I'm excited for what's ahead for the RSO under his leadership."
Attar was named the director during a news conference on the stage of the Coronado Performing Arts Center, where the symphony performs more than 16 concerts each year. His introduction as director came almost one year after he served as guest conductor on that same stage during the selection process.
His selection was the culmination of a search that started in fall of 2019 with a field of 200 applicants. That list was eventually narrowed down to nine finalists, who each conducted a full concert as part of the selection process. The process was delayed when the coronavirus pandemic took hold in 2020.
"The process is like speed dating in slow motion," said Attar, who had applied in October 2019.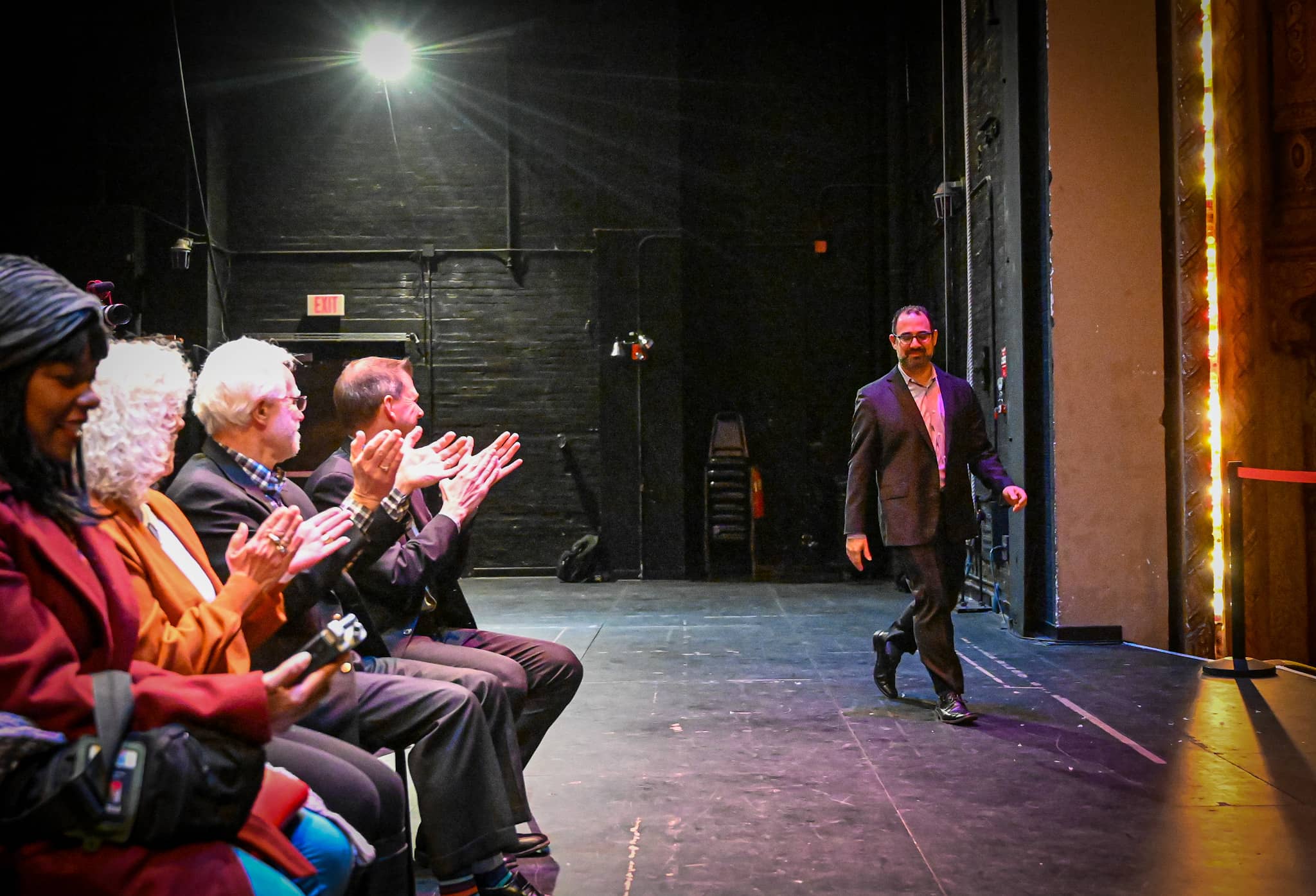 Attar is also the music director of the Pennsylvania Chamber Orchestra, the Bellingham Symphony Orchestra in Washington state and artistic partner with Northwest Sinfonietta. He studied with Israel Edelson in Jerusalem, as well as at the Julliard School in New York and the Royal College of Music in London.
He was the first of the nine finalists to perform, taking leadership of the orchestra in January 2022 with a program that opened with Danzon No. 2 by the Mexican composer Arturo Márquez and closed with Tchaikovsky's iconic Symphony No. 4.
"The energy that comes from the audience here in Rockford is electrifying, and for us as performers it's so important and so inspiring," Attar said.
His concert also featured guitar soloist Daniel Bolshoy, and the choice to go with a guitarist was somewhat of a departure for what was expected in Rockford, said Arnie Rosen, chairman of the Rockford Symphony Orchestra's selection committee. But it worked, as did the rest of the concert.
"When he was done, some people were saying, 'you can quit now, he's great,'" Rosen said. "He's not the only one we loved, which made it difficult, but he set the bar very high as the first candidate."
Rosen said the 12-member search committee had a difficult task in selecting who will lead the orchestra that "routinely punches above its weight class."
"For every candidate, there was at least one musician who said, 'you can stop the search now, this is it,'" Rosen said.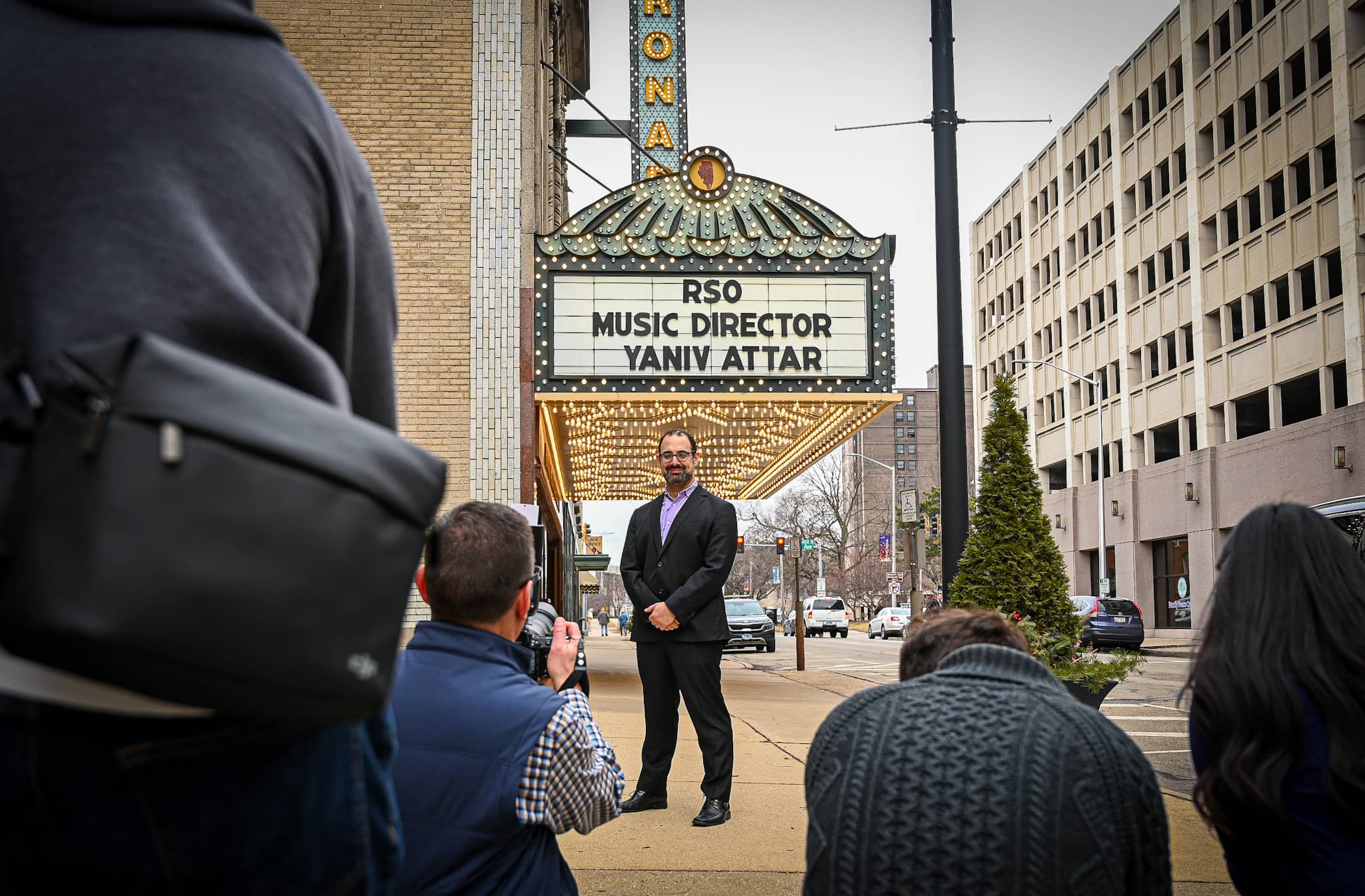 Attar will lead his first concert in the fall, and Rosen said he expects the new music director to "introduce us all to some stuff we have not seen."
Attar lives in Bellingham, Washington, with his wife, Meredith, and their two children, Jonah and Lyla. He'll continue to live there and fly to Rockford for preparation and concerts.
He takes over after the retirement of Larsen, who led the RSO for 30 years and won numerous awards, including the Illinois Council of Orchestras' 2006 Conductor of the Year and the 1999 Mayor's Arts Award for individual achievement.
"This is the pride of Rockford, for sure. Nationally, because people know about Rockford Symphony," Attar said. "For those who don't know the orchestra, that's even more important: I want them to realize what an amazing band they have in their backyard."
He said the fall season will incorporate both pieces that audiences know and love, and "some things I'm really excited for people to find out about and explore new music," he said.
"It's going to be a very exciting journey for both of us."
---
This article is by Kevin Haas. Email him at khaas@rockrivercurrent.com or follow him on Twitter at @KevinMHaas or Instagram @thekevinhaas.