ROCKFORD — The holiday season has begun and there's plenty to do to celebrate this weekend.
Yoga classes, Stroll on State, a gratitude walk and Chevy Chase at the Coronado are just a few of your options.
Here are 11 things to do to choose from this weekend. You can always peruse more on our events page.
Eat some food and do some yoga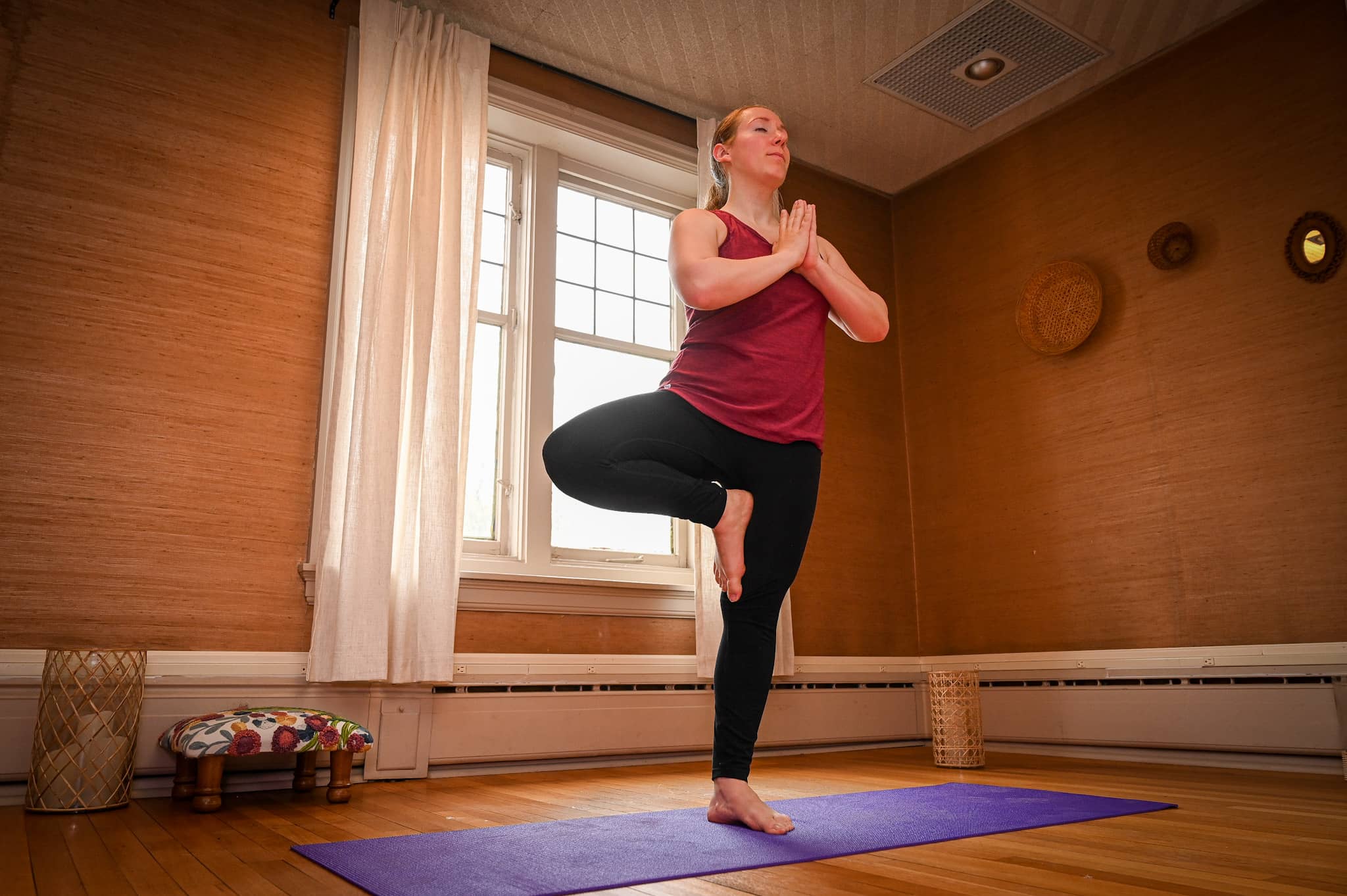 Real Beautiful You will host a public Thanksgiving and yoga event from 3-7 p.m. on Sunday.
Attendees are encouraged to bring a dish to share and join the karma yoga class being held after the meal at the studio, 420 N. Main St.
More information can be found here.
Be thankful at Klehm Arboretum
'Tis the grateful season and Klehm Arboretum is hosting a walk to celebrate.
Klehm Arboretum will host its gratitude tranquility walk at 4:30 p.m. on Friday at the preserve, 2715 S. Main St.
Go Stroll on State
The 10th annual Stroll on State goes from 2 p.m. to 9 p.m. on Saturday in downtown Rockford.
The streets will be transformed into a winter wonderland with festivities that include a parade, tree lighting, music and more.
Get more details here.
Not a shopper? Celebrate Black Friday with Miles Nielson
Miles Nielson and the Rusted Hearts will be performing at 7:30 p.m. on Friday at Veterans Memorial Hall, 211 N. Main St.
Tickets can be purchased online here.
Calling all Christmas loving fitness freaks
The 2022 Dasher Dash 5K happens this Saturday at noon as part of the Stroll on State celebrations.
The run will start and end near Beattie Park, 100 Park Ave., and the registration fee is $40 for adults and $25 for children 12 and younger. Participants can sign up here.
Don't look into the light. Wait, actually do it
Rockford's Festival of Lights begins on Friday at Sinnissippi Park, 1401 N. 2nd St.
The free drive-thru event will feature the elaborate light displays from 5 p.m. to 11 p.m. this entire weekend.
The event then runs 5 p.m. to 11 p.m. each Thursday through Sunday and 5 p.m. to 11 p.m. Dec. 19-23. It's open 24 hours on Christmas Eve and Christmas Day, 5 p.m. to 11 p.m. Dec. 26 and 5 p.m. to midnight on New Year's Eve.
Get more info here.
Get some Christmas shopping done
This Saturday is Small Business Saturday, an annual day intended to encourage support for small businesses in your home community.
Mayor Tom McNamara on Monday issued a declaration supporting Small Business Saturday.
"Rockford supports our local businesses that create jobs, boost our local economy and preserve our community," the proclamation reads.
See a movie star at the Coronado
Chevy Chase Live is happening at 5 p.m. this Sunday at the Coronado, 314 N. Main St.
The event will feature a screening of the film "National Lampoon's Christmas Vacation" with a question and answer session with Chase and his wife, Jayni, following.
Tickets can be purchased online here.
Start the holiday season with more downtown shopping
The Holiday Pop Up Market is 2-9 p.m. Saturday at the Indoor Rockford City Market Building, 115-199 N. Water St.
The market, which coincides with Stroll on State, will include live music, refreshments and a plethora of vendors to shop from.
Support the downtown art scene
317 Art Collective's winter artisan market begins from 12-4 p.m. this Friday.
The market will feature the original works of numerous resident artists and reoccur daily through Dec. 18 at the collective, 317 Market St.
Skip the shopping, grab a drink
The Olympic Tavern is hosting its Black Friday bash from 11 a.m.-11 p.m. this Friday at the restaurant, 2327 N. Main St.
The event will feature the restaurant's gift card sale, drinks and brunch menu items made specifically for the event.
---
This article is by Mary Sisk. Email her at msisk@rockrivercurrent.com or follow her on Instagram at @maryrrcurrent