ROCKFORD — Sarene Alsharif wants you to take a second look at second-hand clothing.
Alsharif and her staff at Tad More Tailoring and Alterations are focused on turning old garments into new fashion or sentimental keepsakes, sparing the items from piling up among the millions of pounds of clothing and textiles wasted each year.
"The fashion industry creates a lot of waste," Alsharif said. "We really want to focus on how important it is to reuse what's already here because it can save the environment, it can save money and it helps create jobs here in Rockford by reusing what we already have."
The business, at 6116 Mulford Village Drive, Suite No. 15, celebrated the completion of a recent remodeling and expansion on Wednesday with a second-hand fashion show that showcased what can be accomplished at the store. Stylists at Tad More picked out items from Goodwill, made the alterations and then put them on display after a ribbon-cutting ceremony for the expansion hosted by the Rockford Chamber of Commerce.
"I hope it encourages people to just look in their closet first and realize those pairs of jeans or that dress or that suit that you've not worn in years … you don't have to get rid of it," said Claire Dahlhauser, a fashion stylist who also handles social media marketing for Tad More. "Sometimes it feels old, but we can make it new, and that's kind of special."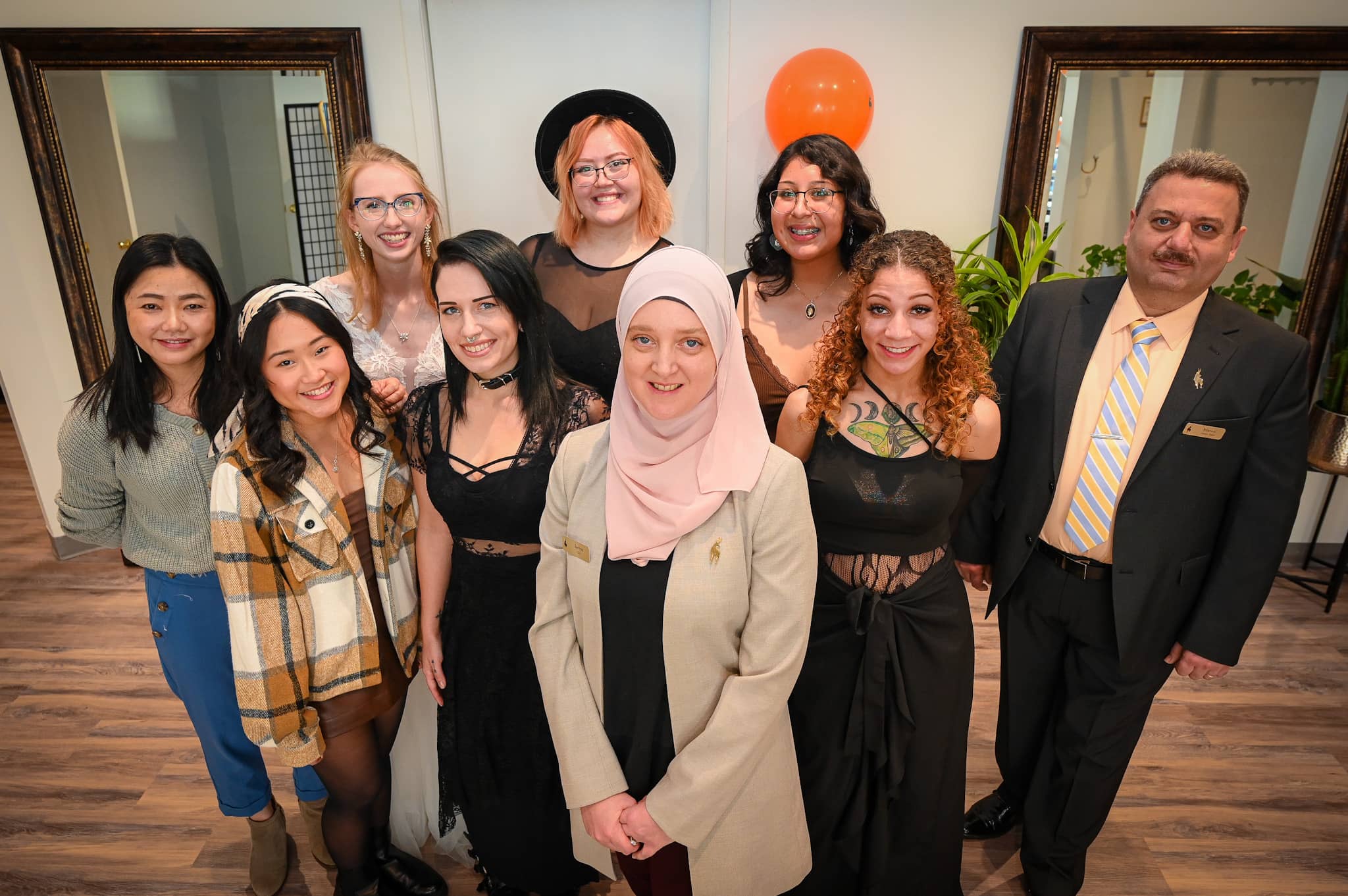 The average American throws away 70 pounds of reusable clothing and textiles every year, according to the Council for Textile Recycling.
"Collectively, that's the size of the Empire State Building going into our landfills every year," Alsharif said. "But that's not the worst part. The worst part is that scientists don't even know if that's going to break down, and if it's biodegradable."
Tad More clients did their part last year, Alsharif said, with alterations made to more than 15,000 garments.
"It's our customers, it's the people who trust us, who breathe life into Tad More and encourage us to stitch even more vigorously with more passion to be able to help everyone in the Rockford area and worldwide," Alsharif said.
The business, which is located behind Portillo's at the northeast corner of East State Street and Mulford Road, roughly doubled in size after the expansion. That gives the five-year-old company more space for dressing rooms and room to grow.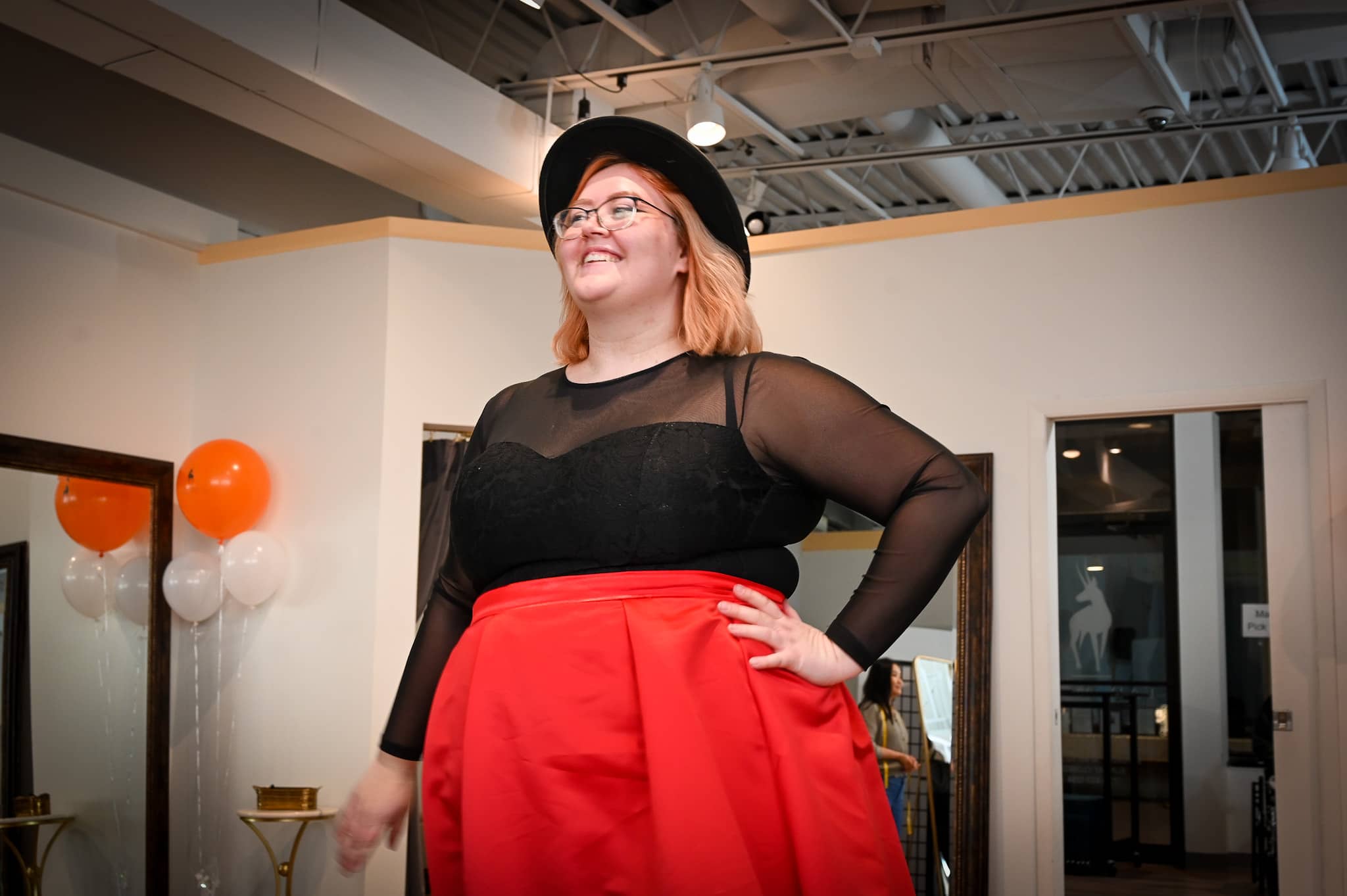 Alsharif said she hopes it helps more customers stay connected to sentimental items, like the high school graduate who had his late grandfather's suit tailored to fit him so he could wear it while he walked across the stage to receive his diploma.
Or, "the daughter who lost her father too soon and brought in his favorite shirts and made them into pillows for her and her siblings so they can have something from him nearby that they can hug when they need extra support," she said.
Tad More is a tech-forward business that has grown its customer base online, reaching people from Honolulu to Key West, Florida, Alsharif said. They encourage customers to use boxes they already have, and the company sends the altered items back in those same packages.
"People can see that buying second-hand can be very stylish and look awesome, and you can save the world at the same time," Alsharif said.
---
This article is by Kevin Haas. Email him at khaas@rockrivercurrent.com or follow him on Twitter at @KevinMHaas.