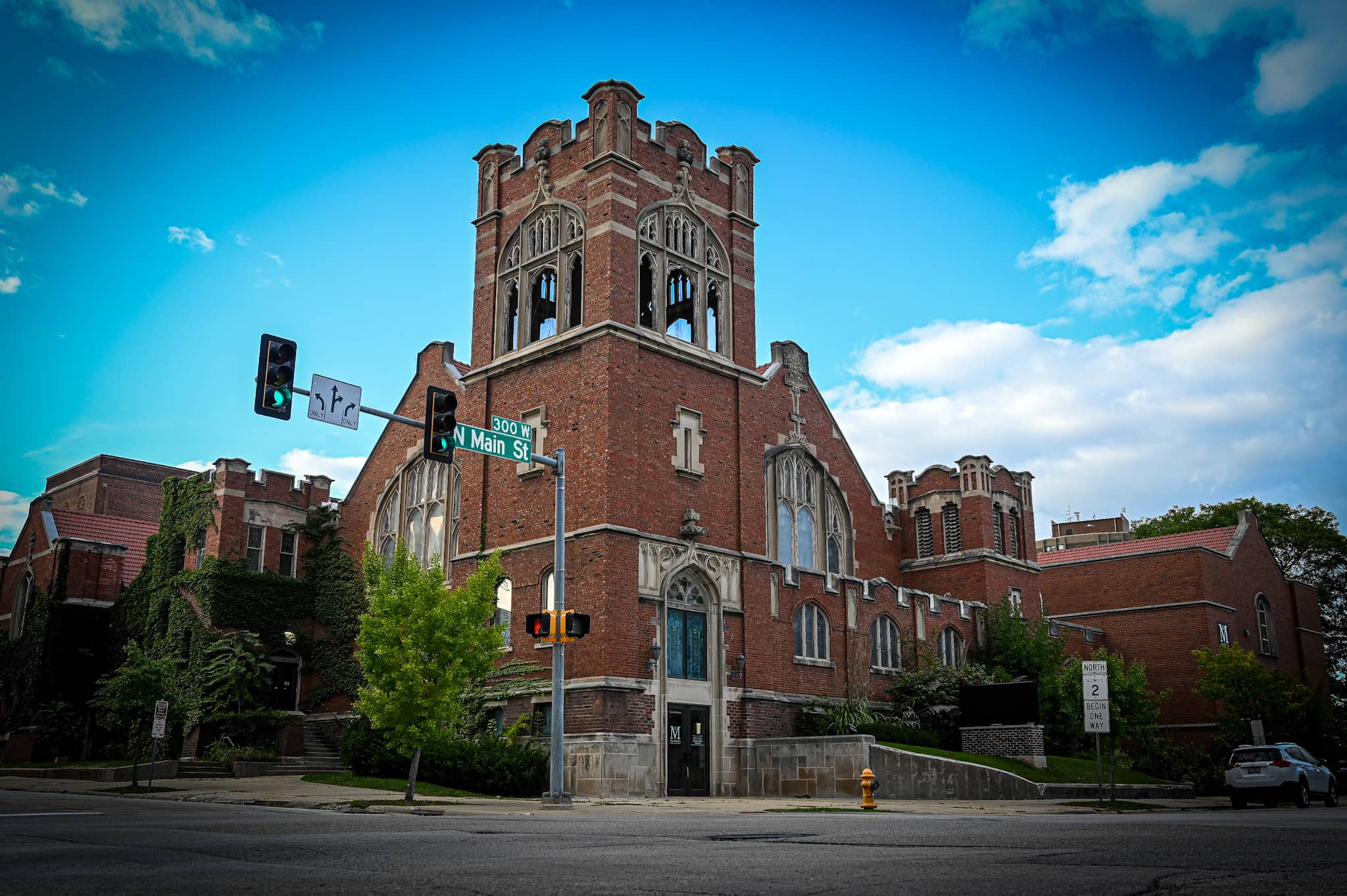 ROCKFORD — The former Mendelssohn Performing Arts Center at the corner of North Main Street and Park Avenue could once again be a home for artists and performers to showcase their craft.
Sarah and Todd Honeyville have a vision to pump new life into the property and create Main Street Theater & Arts, which would host small plays, poetry readings, stand-up and improv comedy, lectures and other performing arts.
Their reason behind the project is simple: They love Rockford and think its residents deserve more things to do.
"We want to bring entertainment to Rockford," Sarah Honeyville said. "We love Rockford. We want a little more variety."
The couple came here from Chicago about four years ago, and they have immediately invested in their new city. They have run Lion Inc., a manufacturing company, for nearly 20 years and they also own a trucking company, construction company and commercial and residential properties in town.
Main Street Theater & Arts, 406 N. Main St., will be another family-run venture. Their adult children, who have experience managing bars, restaurants and theaters, will help run the venue.
The Honeyvilles plan to use the sanctuary space inside the 28,000-square-foot former church for the productions, while a gathering room will be used for showcasing exhibits from local artists or hosting smaller shows. In the future, a portion of the building could be turned into an upscale restaurant space.
"That side of the river and Midtown, I want both of those to come up," Todd Honeyville said. "There's a lot of great potential. A lot of people live here, we should be able to do something cool."
The 21-and-older venue would serve alcoholic drinks at the shows. There is seating for an estimated 800 guests in the former church pews of the main theater space.
The proposal went before the city's Code and Regulation Committee on Monday and earned unanimous approval. It now goes to the full City Council next week for approval of its liquor license. There's no specific timeline for opening, but the couple thinks it could happen before the end of the year.
"Once we have the liquor license we should be able to bring something to the market pretty fast," Todd Honeyville said.
'An entertainment corridor'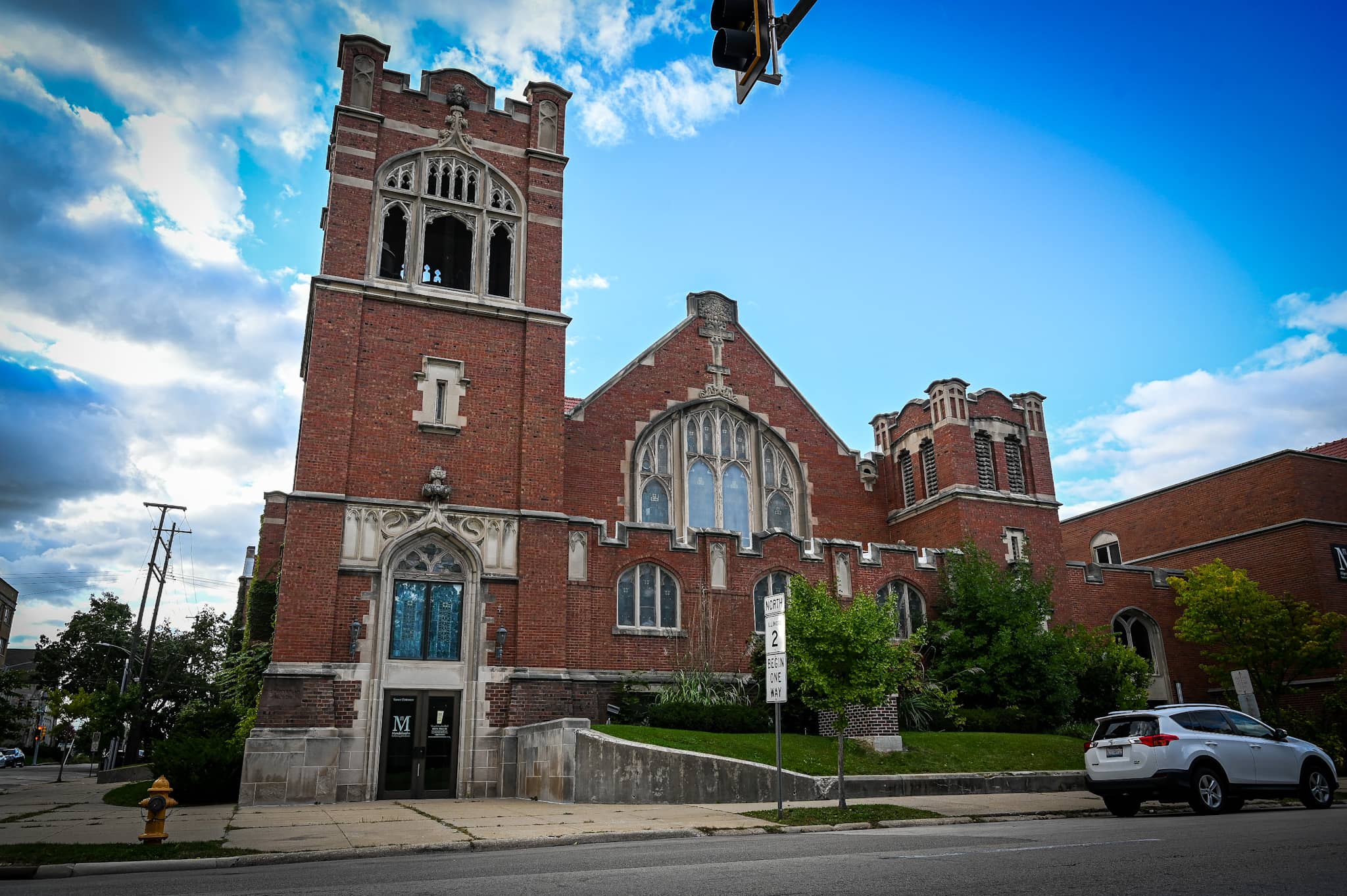 The property was once First Presbyterian Church. It was purchased by Mendelssohn in 2012 and turned into its performing arts center until the club vacated the property in 2020. Mendelssohn now hosts shows at the Starr Center at 415 N. Church St.
The Honeyvilles, through an LLC, purchased the property for $155,000 in March, according to records from the Winnebago County Clerk & Recorder's Office.
The new venue is next door to the historic Coronado Performing Arts Center and about a block away from The Times Theater, which developers are working to resurrect into a mid-sized entertainment venue. It's about two blocks from the BMO Harris Bank Center, where major acts and sports events are held. That stretch of Main Street is also home to the Rockford Public Library's Nordlof Center and Veterans Memorial Hall, a museum that also hosts live events.
Beth Howard, the executive director of the Friends of the Coronado, said she doesn't see competition between those venues, but instead she sees potential synergy.
"All these projects are going and there could be an exciting theater corridor here," Howard said. "Other cities have theater districts. Can this be our great live performance corridor?"
Alderman Mark Bonne sees that potential, too. He said the theater would fill a gap in Rockford's entertainment scene for a club-style venue.
"It would also help solidify Main Street as an entertainment corridor," Bonne said, noting various venues on North Main Street all the way to Davis Park. "That's a pretty big stretch with some serious entertainment venues, both major and modest."
Perhaps most importantly, Bonne said, "They would be making historic property viable versus endangered," he said. "We have so many historic properties that end up falling into such a state of disrepair that the owners come forward looking to tear them down, and then it's another landmark lost."
The business plan calls for the new venue to operate from 6 p.m. to 11:30 p.m. Tuesday through Saturday.
The company's mission statement is: "Main Street Theater & Arts strives to create supportive, inclusive, and safe environments for our performers and artists to explore their craft while providing affordable, high-quality shows to our audiences."
---
This article is by Kevin Haas. Email him at khaas@rockrivercurrent.com or follow him on Twitter at @KevinMHaas.