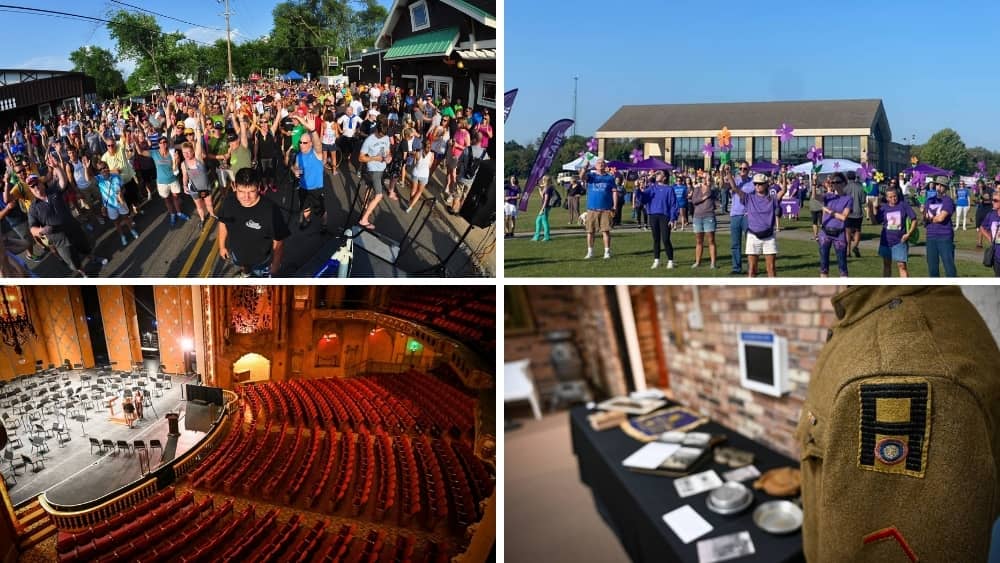 ROCKFORD — The first official weekend of fall is packed with things to do in the Rockford area.
There are multiple shows happening at the Coronado Performing Arts Center, the annual Tour De North End returns for an 11th year and there are not one, but two Oktoberfest celebrations.
Here are a dozen ideas for things to do below. You can always see more on our events page.
Learn history at a major WWII reenactment
The largest World War II reenactment in the Midwest takes place this weekend at Midway Village Museum, 6799 Guilford Road, Rockford.
World War II days goes from 10 a.m. to 5 p.m. Saturday and 10 a.m. to 4 p.m. Sunday on the museum campus.
It brings together nearly 1,000 reenactors and dozens of authentic military vehicles.
"We are excited to once again present World War II Days, where the Rockford community can experience hundreds of dedicated re-enactors as they create a powerful and engaging living history of World War II," said Patrick O'Keefe, executive director of Midway Village Museum, in a news release.
Admission is $16 for adults and $9 for children ages 5-12. Children 4 and younger enter free. Veterans and active duty military pay $14. You can purchase tickets online at midwayvillage.com or by calling 815-397-9112.
Bike around Rockford's North End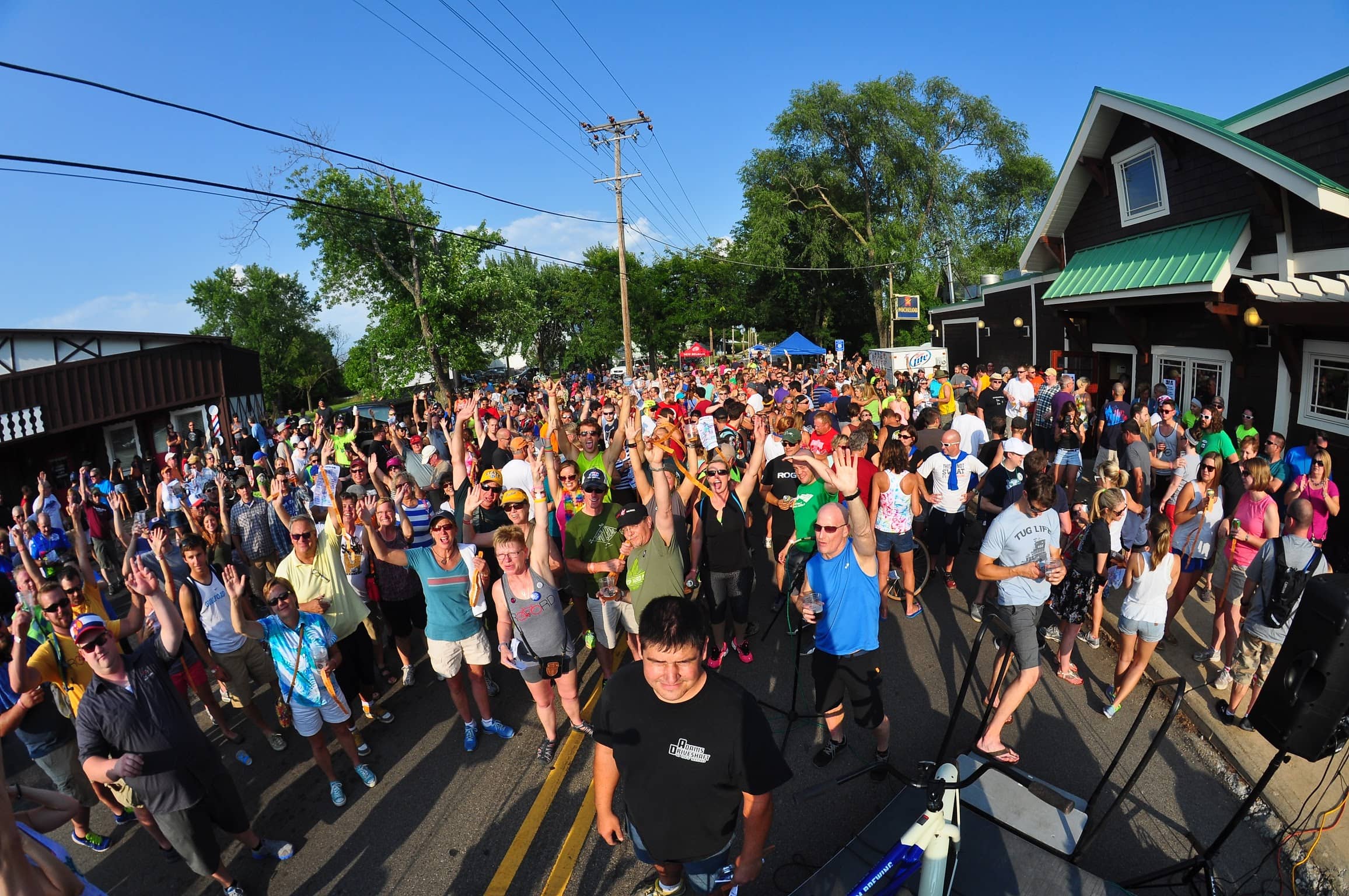 The annual Tour De North End bicycle festival is back for an 11th year from 11 a.m. to 9 p.m. Saturday starting at The Olympic Tavern, 2327 N. Main St., Rockford.
The event highlights 15 participating businesses that you can ride your bike up to in order to collect a passport stamp and win prizes later in the evening.
You can get more information and tickets HERE.
Celebrate Oktoberfest in Oregon
The second annual Oktoberfest Party takes place from 4 p.m. to 9 p.m. at various venues around Oregon.
You can get authentic German fare, beer, play games, win prizes and Rockford Casino: A Hard Rock Opening Act is bringing in live music by local bands.
The festival kicks off at 4 p.m. at Ogle County Brewery, 400 W. Washington St., Oregon, with the ceremonial keg tapping by Oregon Mayor Ken Williams.
Other participating venues are Breaker's Saloon and Eatery, Cork and Tap, Hazel's Cafe, The Hunt Club, Maxson's Restaurant and Riverboat, and Sledgehammer's.
Get all the info at: exploreoregonil.com/events.
Get your Midwest Survival Guide and some laughs
Emmy Award winning comedian and journalist Charlie Berens, the host of "Manitowoc Minute," will perform at 5:30 p.m. and 8 p.m. Friday at the Coronado Performing Arts Center, 314 N. Main St., Rockford.
Ticketholders are invited to take part in an exclusive block party before Berens' two shows. The party starts at 4 p.m. and continues until the start of the second show at 8 p.m. outside the Coronado on Main Street.
Take a walk to help fund the fight against Alzheimer's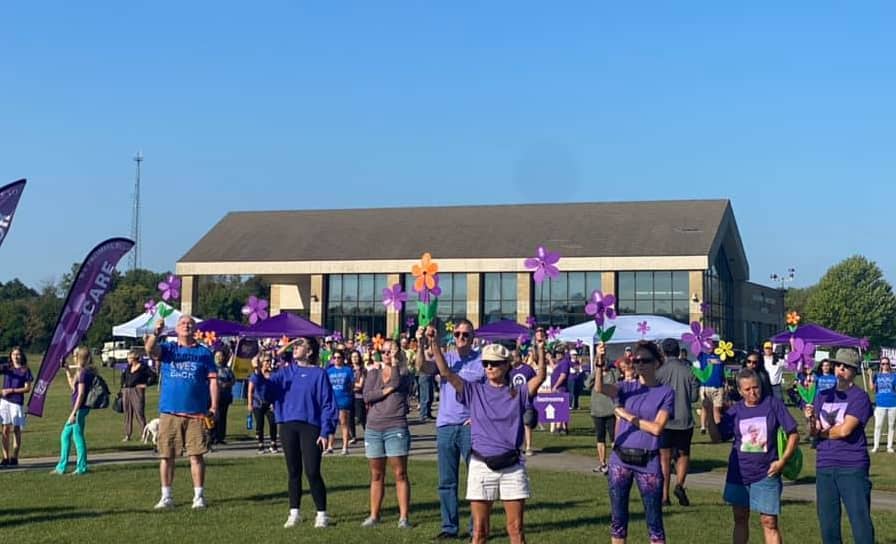 The annual Walk to End Alzheimer's happens Saturday at Mercyhealth Sportscore One, 1288 Elmwood Road, Rockford.
Registration for the event begins at 8:30 a.m., a ceremony starts at 9:30 a.m. and the walk begins at 10 a.m.
Those who plan on attending the event can register online, and participants who raise a minimum of $100 will receive a T-shirt.
Take a hike with 815 Outside
815 Outside will host a 2.5-mile hike from 9:30 a.m. to 11:30 a.m. Saturday at Nygren Wetland, 3190 W. Rockton Road, Rockton.
The trail has mild terrain and the wetlands are a great spot to see birds and other wildlife. The guided hike is free to attend.
More info can be found HERE.
Go to new horizons with the Rockford Symphony Orchestra
The Rockford Symphony Orchestra will perform New Horizons at 7:30 p.m. Saturday at the Coronado Performing Arts Center, 314 N. Main St., Rockford.
Radu Paponiu, a finalist for the orchestra's role as conductor, will lead this performance. Charles Yang, a violinist and vocalist who breaks boundaries between musical genres, is the guest performer.
You can get tickets and more information HERE.
Ride the carefree highway at sundown
Canadian singer and songwriter Gordon Lightfoot will perform at 7 p.m. Sunday at the Coronado Performing Arts Center, 314 N. Main St., Rockford.
Lightfoot's hits include "Sundown," "Carefree Highway" and "If You Could Read My Mind."
Tickets start at $41 and can be purchased HERE.
Hold your steins at Pig Minds
Pig Minds Brewing Co., 4080 Steele Drive, Machesney Park, will host its 11th annual Oktoberfest starting at 11 a.m. Saturday.
The event includes multiple stein holding contests, German Society of Rockford dancers, music, raffles and more.
Get more info HERE.
Help pack 1 million meals
Kids Around the World is looking for volunteers to help pack meals for children in need here in the Rockford area, as well as in Ecuador and Zambia.
Its one million meals packing event will take place from 9 a.m. to 5 p.m. Saturday and 1 p.m. to 6 p.m. Sunday at the UW Health Sports Factory, 305 S. Madison St., Rockford.
There are multiple shifts to sign up for. You can register HERE.
Drink bourbon, raise money to preserve the Laurent House
"Bourbon, Brisket & Blues" will celebrate the 70th anniversary of the Frank Lloyd Wright-designed Laurent House, 4646 Spring Brooke Road.
The event runs from 4 p.m. to 7 p.m. Saturday and cost $100 per person. Parking and shuttling will be from from Spring Creek United Church of Christ, 4500 Spring Creek Road, which is walking distance from the house.
Get more info HERE.
Look up to the stars at Discovery Center
The Discovery Center Museum, 711 N. Main St., will celebrate Astronomy Day from noon to 4 p.m. on Sunday.
You can watch a planetarium show, design a Mars rover, create Moon art and learn about telescopes with members of the Rockford Amateur Astronomers Club. There are also demonstrations by local NASA ambassador "Space Case Sarah," who will discusses NASA's plans to send humans to the Moon and Mars.
The event is included with admission. It costs $10 for the general public and is free for members and children of all ages one and younger.
Get more info HERE.
---
This article is by Kevin Haas. Email him at khaas@rockrivercurrent.com or follow him on Twitter at @KevinMHaas or Instagram @thekevinhaas.