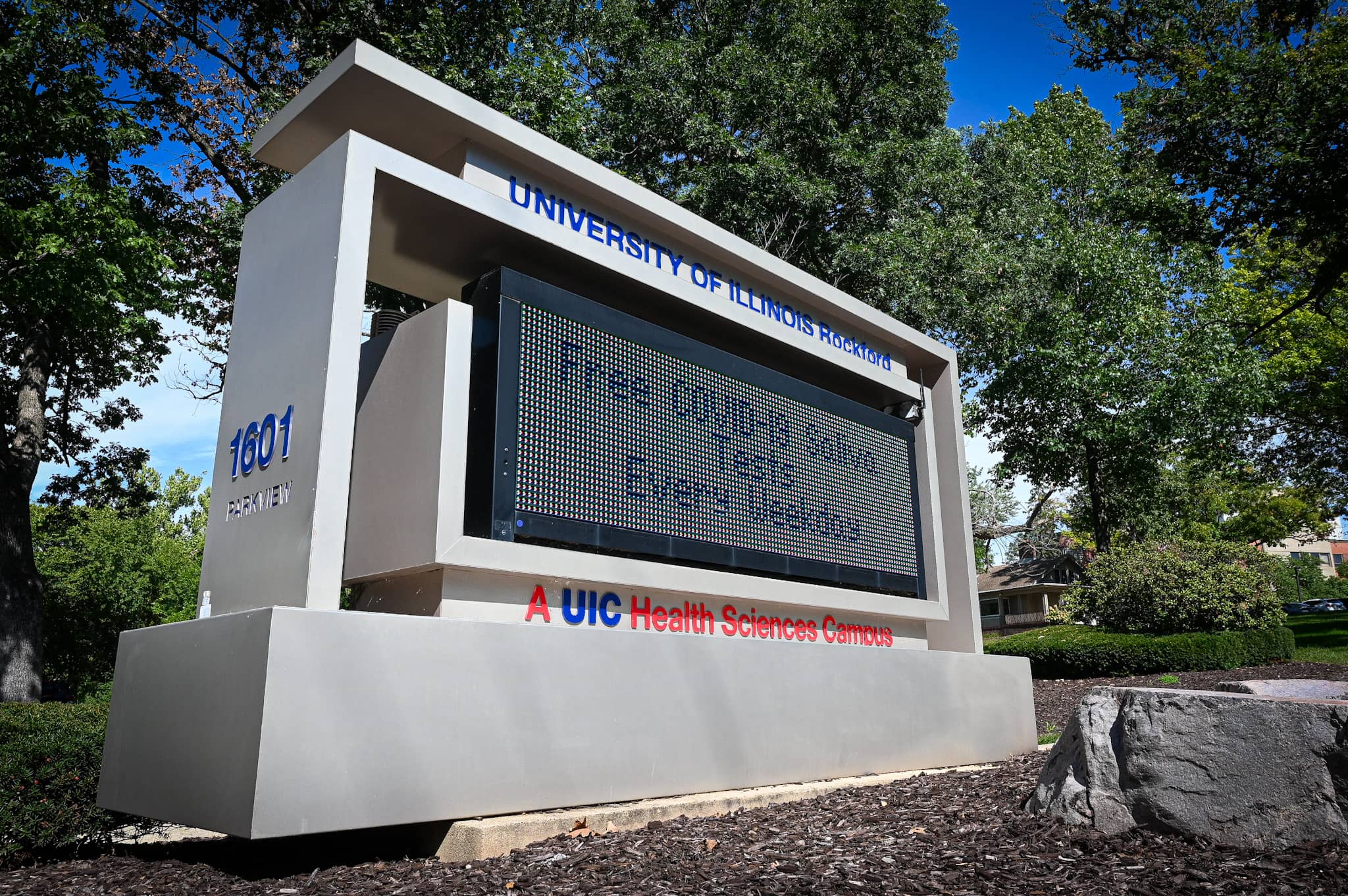 ROCKFORD — The SHIELD Illinois community COVID-19 testing site at the University of Illinois College of Medicine Rockford, 1601 Parkview Ave., will close Friday and be replaced by a new testing site on the city's west side.
Providence Baptist Church, 2209 Clifton Ave., will offer free PCR testing for COVID-19 to the general public through a partnership between the Illinois Department of Public Health and SHIELD Illinois that utilizes federal funds.
Starting Monday, the new testing site will be open from 8 a.m. to 5 p.m. Mondays, Tuesdays, Wednesdays and Fridays, and from 8 a.m. to 6 p.m. on Thursdays.
You can make an appointment at shieldillinois.com/get-tested, but walk-ins are welcome. Masks or face coverings are required at the testing site.
The test uses saliva that takes a few minutes to collect, and confidential results are available within 24 to 48 hours.
The SHIELD testing site at the University of Illinois College of Medicine in Rockford served thousands of people during the coronavirus pandemic. Since its opening, it ranked first among SHIELD testing sites in the state in terms of volume collected.
From May 13, 2021, to Sept. 12, the site collected 68,132 community samples. The highest single-day number was 1,114 on Jan. 10.
"The UIC College of Medicine Rockford is proud to have served more than 68,000 visitors at our community testing site since it opened in May 2021," Dr. Alex Stagnaro-Green, dean of the college, said in a news release. "Winnebago County still has a high incidence of COVID-19, so I'm pleased that convenient saliva PCR testing will still be available for free at the new west-side testing site location for those who need it."
Church leaders say it's important to continue to provide free PCR testing at this time.
"After two-plus years of learning how to combat the COVID pandemic, we continue to see unnecessary hospitalizations and lives lost," Pastor W. Arthur Martin said in a news release. "It takes a community working together to win against this pandemic, and here at Providence, we are doing all we can to help by offering our facilities for regular testing to our community, in order to educate and help prevent the unnecessary spread of COVID."