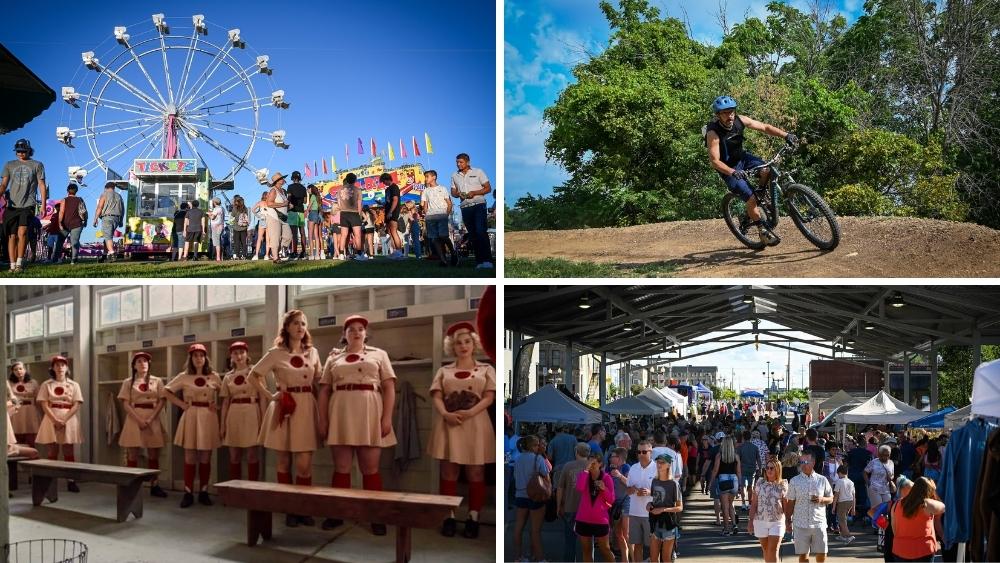 ROCKFORD — There's plenty to do in the region this weekend, from the annual Boone County Fair to a first-of-its-kind boxing event and a festival that offers a taste of Polish culture.
There's even things to do if you decide not to leave the house.
Here are 10 options for fun happening this weekend:
See boxers battle outdoors at Rockford City Market
The inaugural Rockford Boxing Classic takes place Saturday under the Rockford City Market pavilion at State and Water streets in downtown.
The goal is to make it this region's premier outdoor boxing event, and it will serve as a fundraiser for the Rockford Patriots Boxing Club. The event also marks the return of Golden Gloves champion Angel Martinez, who will be back in the ring for the first time in four years.
The gates open at 5 p.m. with the first youth bouts at 6 p.m. and police and fire bouts at 8 p.m.
Set sail on a musical excursion at Starlight Theatre
The Starlittle production of "How I Became a Pirate" runs Thursday, Friday and Saturday at Starlight Theatre at Rock Valley College, 3301 N. Mulford Road, Rockford.
The musical follows a band of comical pirates looking for an expert digger to join their crew.
There are show times at 11 a.m. Thursday and Friday and at 1 p.m. and 5 p.m. Saturday.
See more info HERE.
Enjoy the ride at the Boone County Fair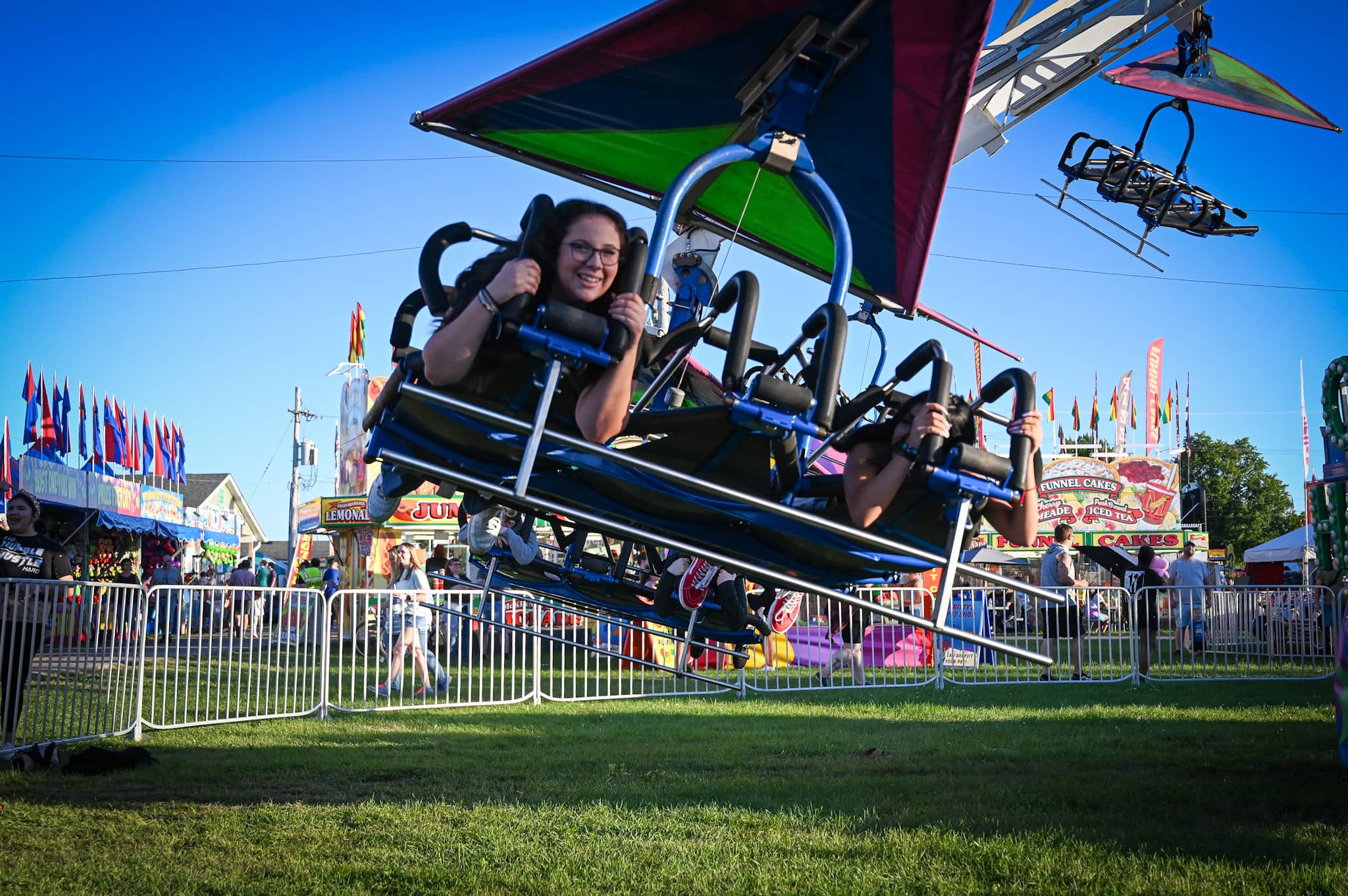 The Boone County Fair continues through Sunday at the fairgrounds, 8847 Illinois Route 76 in Belvidere.
Some of the upcoming highlights include Next Level Pro Bull Riding at 7 p.m. Friday in the grandstands and Neal McCoy with special guest Jo Dee Messina at 6:30 p.m. Saturday in the grandstands.
The demolition derby takes over the grandstand at 1 p.m. and 6:30 p.m. on Sunday.
You can see the full schedule of events HERE.
Learn about a sobering piece of Rockford history
Midway Village Museum will hold a living history event Saturday that shows how Prohibition transformed Rockford.
The event, called Tipsy History, runs from 10 a.m to 4 p.m. in the Victorian Village at the museum, 6799 Guilford Road. Despite the Prohibition theme, adults 21 and older can sample wine.
Shop, sip and eat at the weekly Rockford City Market
Rockford City Market is back again from 4 p.m. to 8:30 p.m. Friday at State and Water streets in downtown.
This week's musical entertainment features Fred & Ginger on the main stage and Andrew Robinson on the acoustic stage.
There are also dozens of vendors selling fresh produce, baked goods, jewelry, cheese, honey and more.
Stay in and watch the Rockford Peaches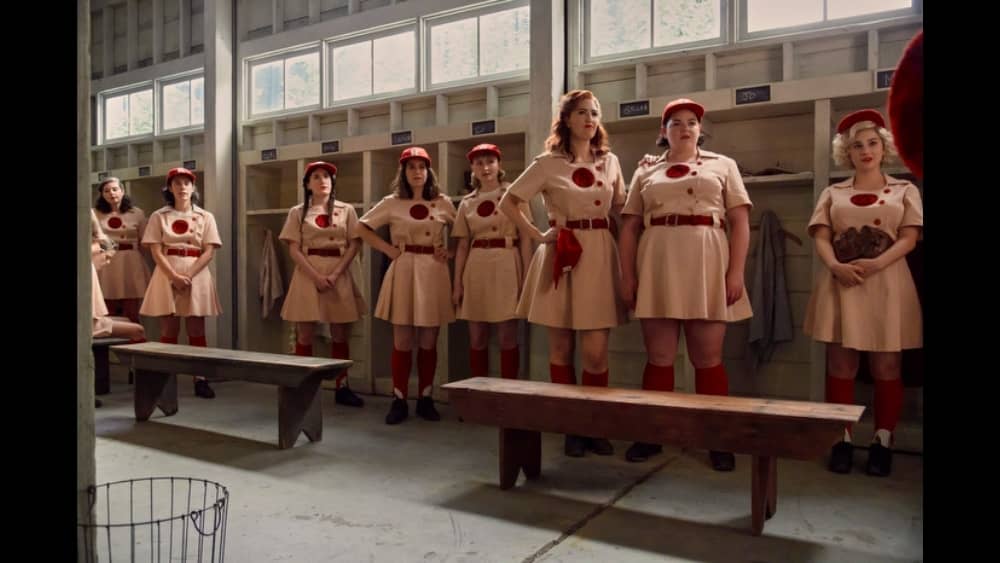 You don't have to leave the house this weekend to find something Rockford-centric to do.
The new Prime Video series "A League of Their Own" debuts Friday on the streaming service. The show takes a new twist on the 1992 classic with the same name and brings the Rockford Peaches back to the spotlight.
The show is co-created by Abbi Jacobson and Will Graham. The eight-episode first season is meant to evoke the charm of Penny Marshall's beloved movie while showing a new side of the Peaches.
Watch a far out movie
Miracle Mile Rockford is hosting a movie night with activities centered around Rockford's aerospace industry.
The organization will screen "First Man" outdoors in the former Magna parking lot, 3915 E. State St.
Before the movie starts, Rockford astrobiologist Sarah Treadwell will have demonstrations, activities and telescopes for you to gaze through. Collins Aerospace, Forest City Gear and Rockford Area Aerospace Network will also be on hand with informational tables.
The event begins at 6 p.m. and the movie starts at dusk.
Check out the new mountain bike course in Rockford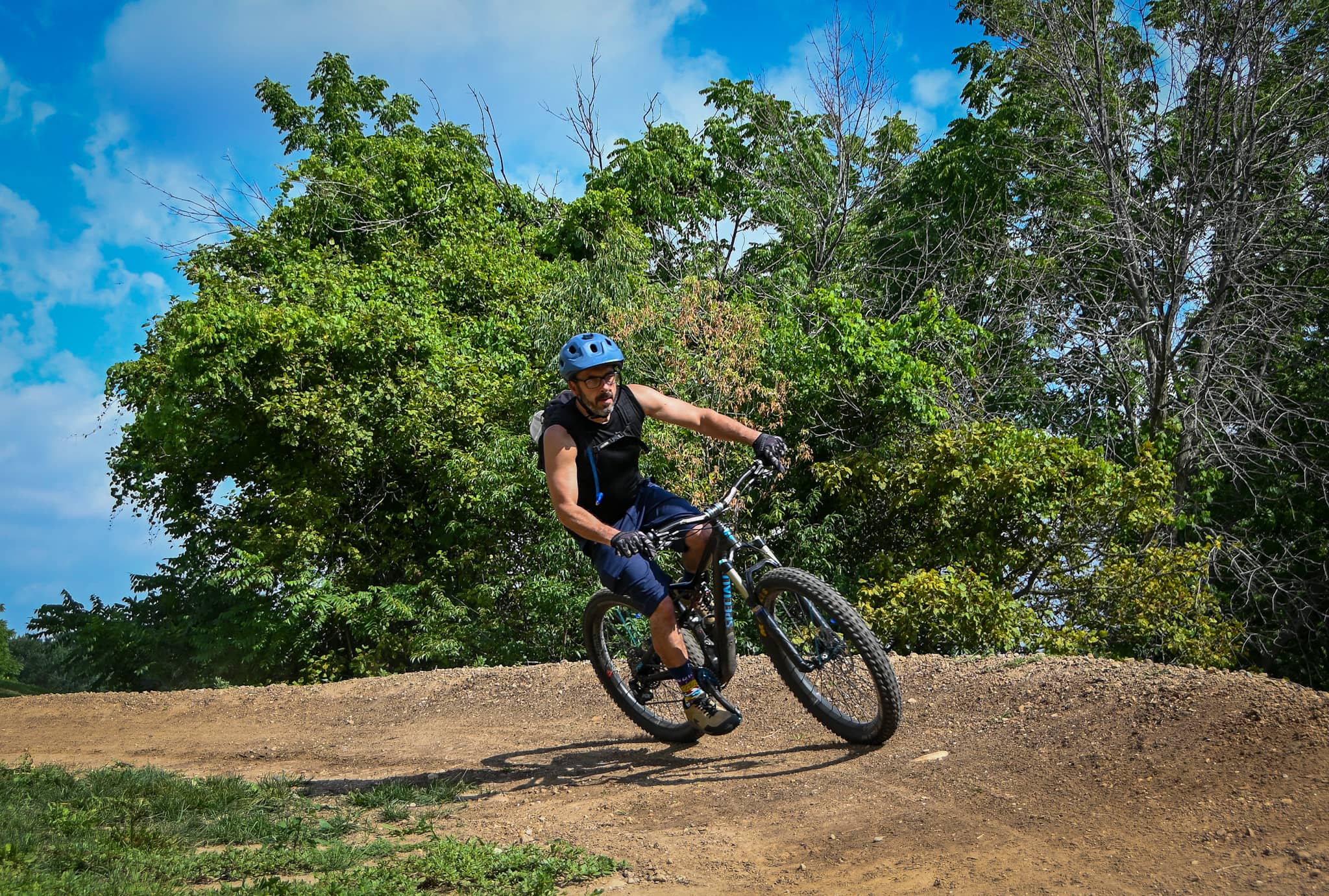 A new freestyle mountain bike course opened last weekend at Alpine Hills Adventure Park, 4402 Larson Ave., Rockford.
The 1.2-mile course is designed for beginner riders to build their skills and progress to more difficult features or higher speeds.
The course is open daily from daybreak to 10 p.m.
Have 'a sample of Polish culture' in Rockford
Polish Fest returns to Rockford this weekend after a two-year hiatus caused by the coronavirus pandemic.
St. Stanislaus Kostka Church will host the event, which features food, live music and other festivities. All are invited "to have a sample of Polish culture," Michael Michalik, chairman of pastor council, said earlier this year.
The event runs from 11:30 a.m. to sundown at the church, 201 Buckbee St., Rockford.
Take in the tunes and catch a flick at Lino's
The summer event series Four Fridays in the Fourteenth Ward returns from 5:30 p.m. to 10:30 p.m. Friday at Lino's Restaurant, 5611 E. State St., Rockford.
This week's event has live music from Silver Lining Rockford and the featured movie is "Finding Nemo." A portion of the proceeds from the event will benefit Keep Northern Illinois Beautiful.
---
This article is by Kevin Haas. Email him at khaas@rockrivercurrent.com or follow him on Twitter at @KevinMHaas or Instagram @thekevinhaas.