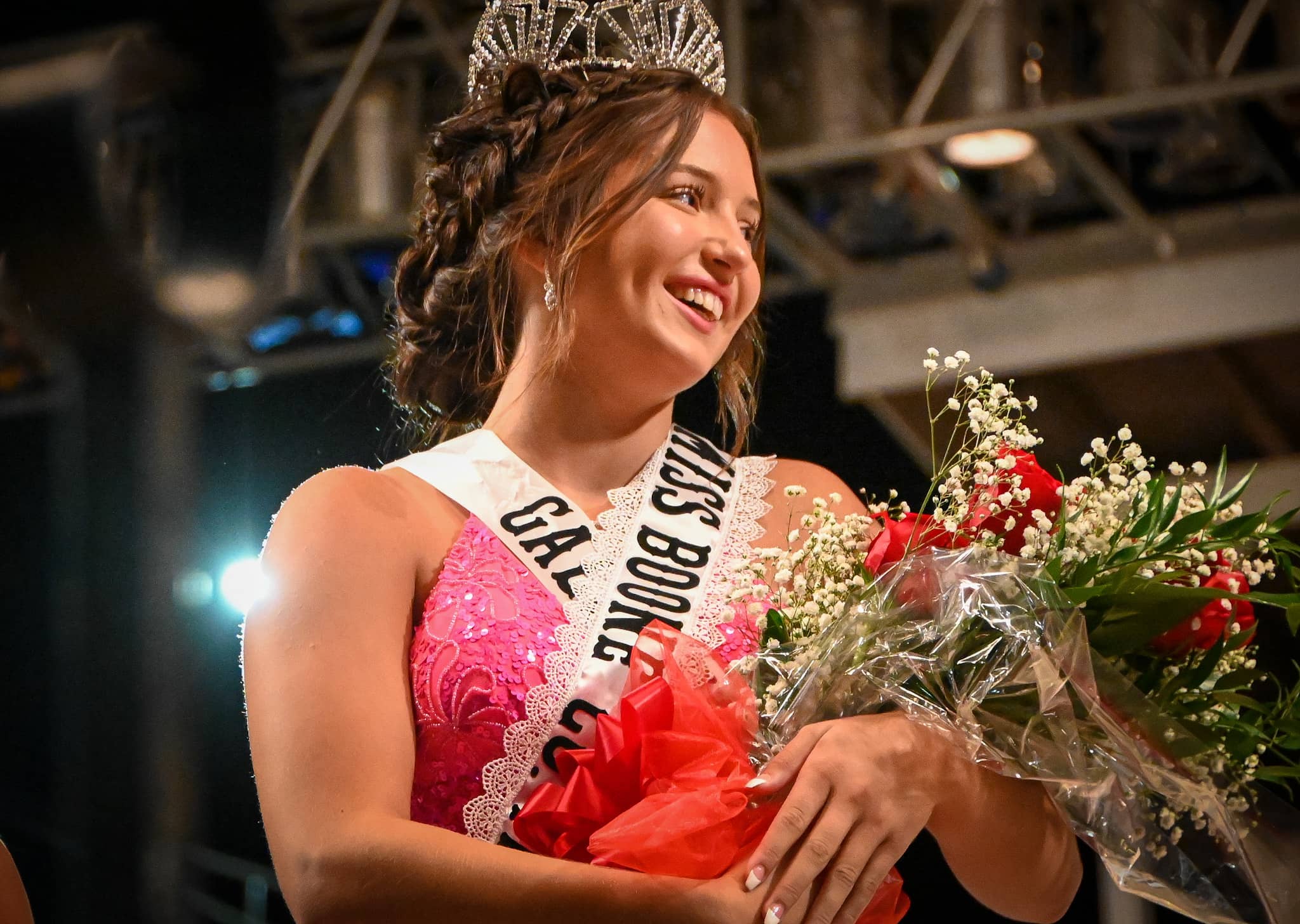 BELVIDERE — This year's Boone County Fair Queen Pageant delivered a scenario that hadn't happened in 14 years.
It ended with a tie.
The competition's three judges needed an extra round to select a winner, and the three finalists were called on to answer an additional question to end the deadlock.
That's how Maci McCoy, a 17-year-old senior-to-be at Belvidere High School, eventually earned the crown.
"It's the most exciting thing in the world," McCoy said. "And the two girls who are on the court with me, and all the girls who have been in this experience with me so far, are so amazing."
The pageant closed out the opening day Tuesday of the Boone County Fair's six-day run.
"I cannot wait for the rest of the week with these two amazing girls and my Little Miss — and the rest of the year," McCoy said.
McCoy and fellow finalists Dakota Schober-Kramer and Keara Watson were kept in suspense after competition's scheduled end. Each had to retreat back to a sound-proof area where they waited to answer one more question in hopes of standing out in the eyes of the judges.
So what did it feel like for the competition to enter overtime?
"Can I be completely honest with you? My feet hurt so bad," McCoy said. "But it was so exciting and gave me so much adrenaline."
McCoy and Little Miss Boone County Fair Kasia Meyer will now preside over various activities the rest of the week. The queen also receives a $2,000 scholarship and the right to represent Boone County at the state pageant. First runner-up receives $450 in scholarship money and second runner-up earns $250.
McCoy, whose platform in the competition was supporting the implementation of agriculture in children's lives, hopes to attend the University of Illinois in Champaign-Urbana and major in animal science. Her ultimate goal is to become a large-animal veterinarian.
"Since I was 2-months-old I've been coming to this fair and bringing my cattle," McCoy said. "It means the world to me. It has changed me so much as a person, and I think it would be great if everyone had the opportunity to have agriculture implemented into their lives."
Each of the three finalists were asked to answer two questions in what would have been the final round. Those questions: "If women were to rule the world, how different would the world be?" And, "If you had a chance to discuss a social issue with world leaders, what social issue would it be?"
After the tie was announced, the finalists then had to answer this extra question: "What is the best thing about the Boone County Fair and why?"
McCoy was proudly indecisive.
"Personally, I don't know if I could pick just one thing that is the best about this fair," she said before hundreds of people who filled the grandstands. "I think it is such a showcase of everybody in this community. Between the kids showing their animals in the barns, between the arts and crafts made by the 4-Hers, the amazing food that we have, the amazing rides, just everything about this fair and our community is so amazing I could not pick my favorite thing. Thank you."
Contestants were judged on everything from poise during the pageant to their performance in an interview held beforehand. It's a process that builds leadership skills and camaraderie among the contestants.
"It's like being a teammate," McCoy said. "You learn to work with these girls and to support them and it becomes that you will never forget."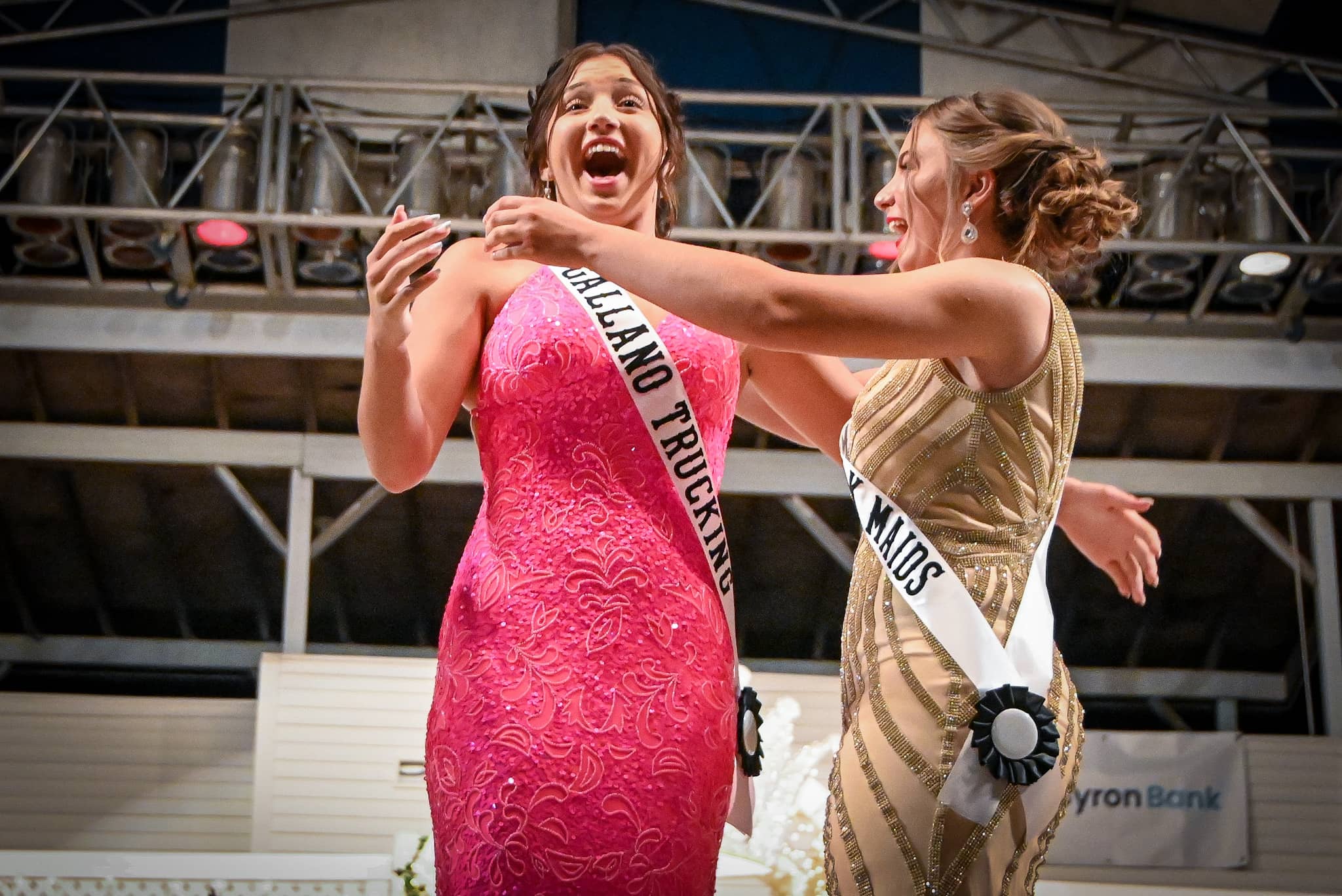 Other winners
First runner-up: Dakota Schober-Kramer
Second runner-up: Keara Watson
Little Miss: Kasia Meyer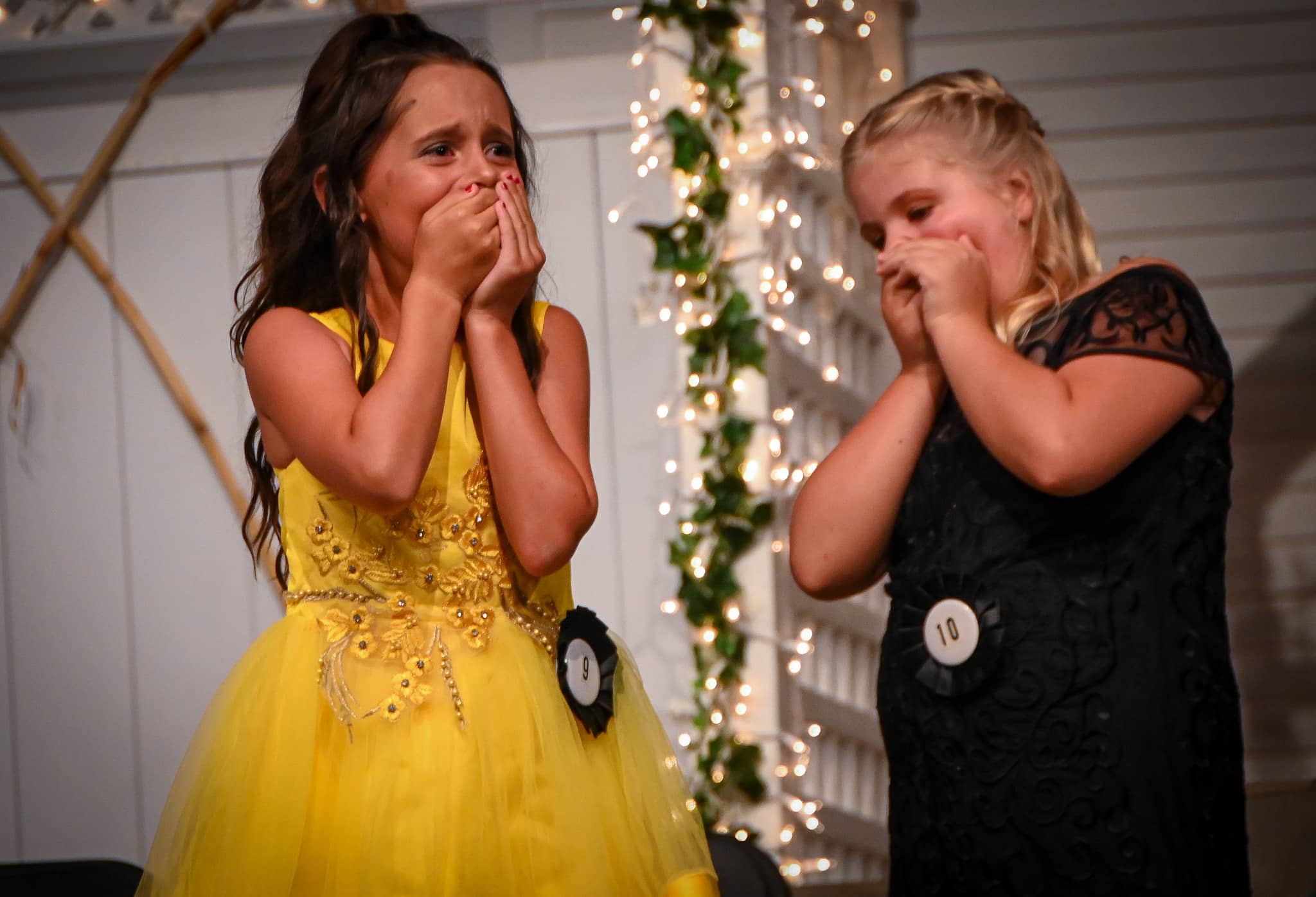 Miss Congeniality: Jillianne Cummings
Miss Photogenic: Brianna Fowler
Miss Interview: Kayla Knoepfle
Go for the Gold award: Kayla Knoepfle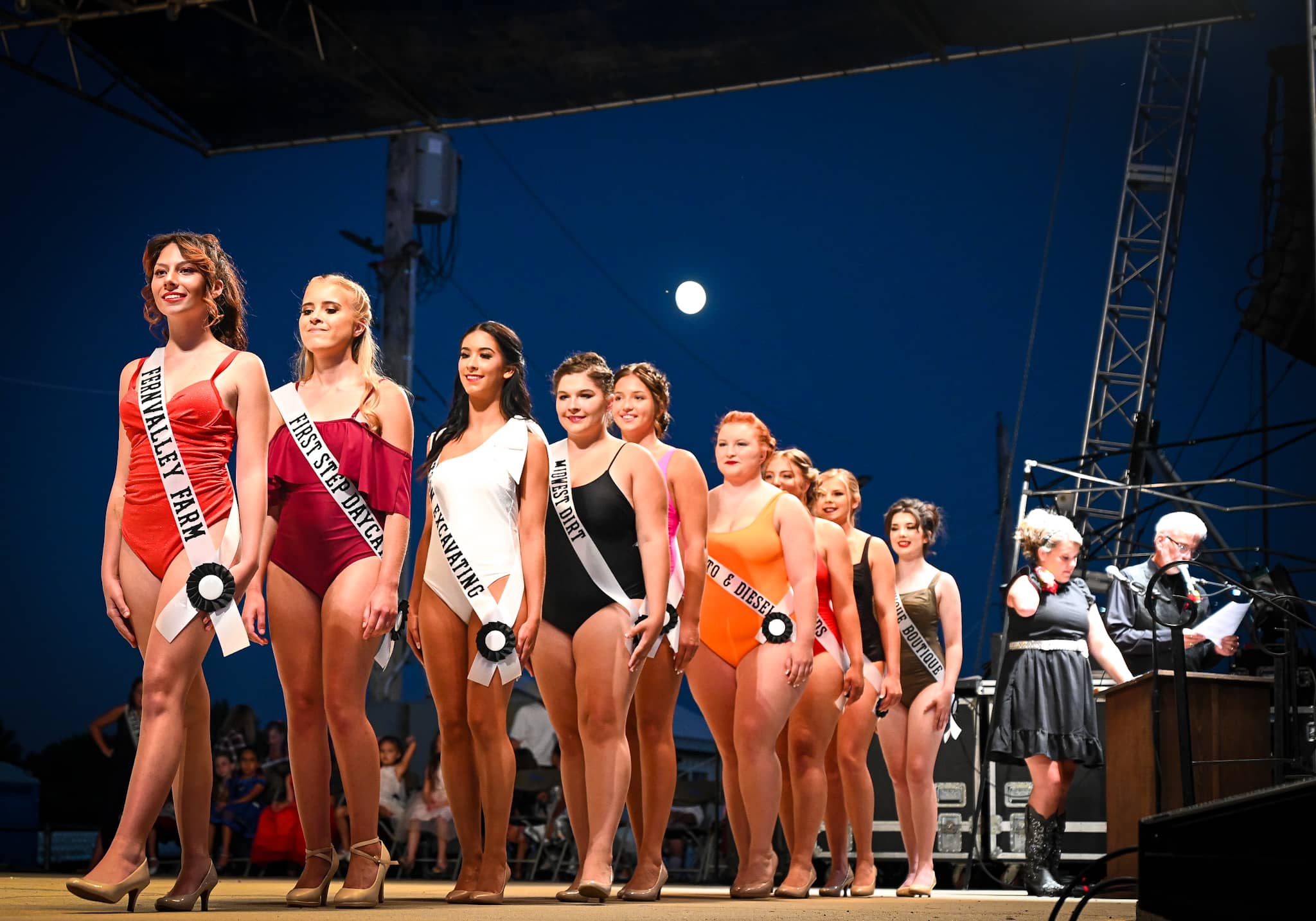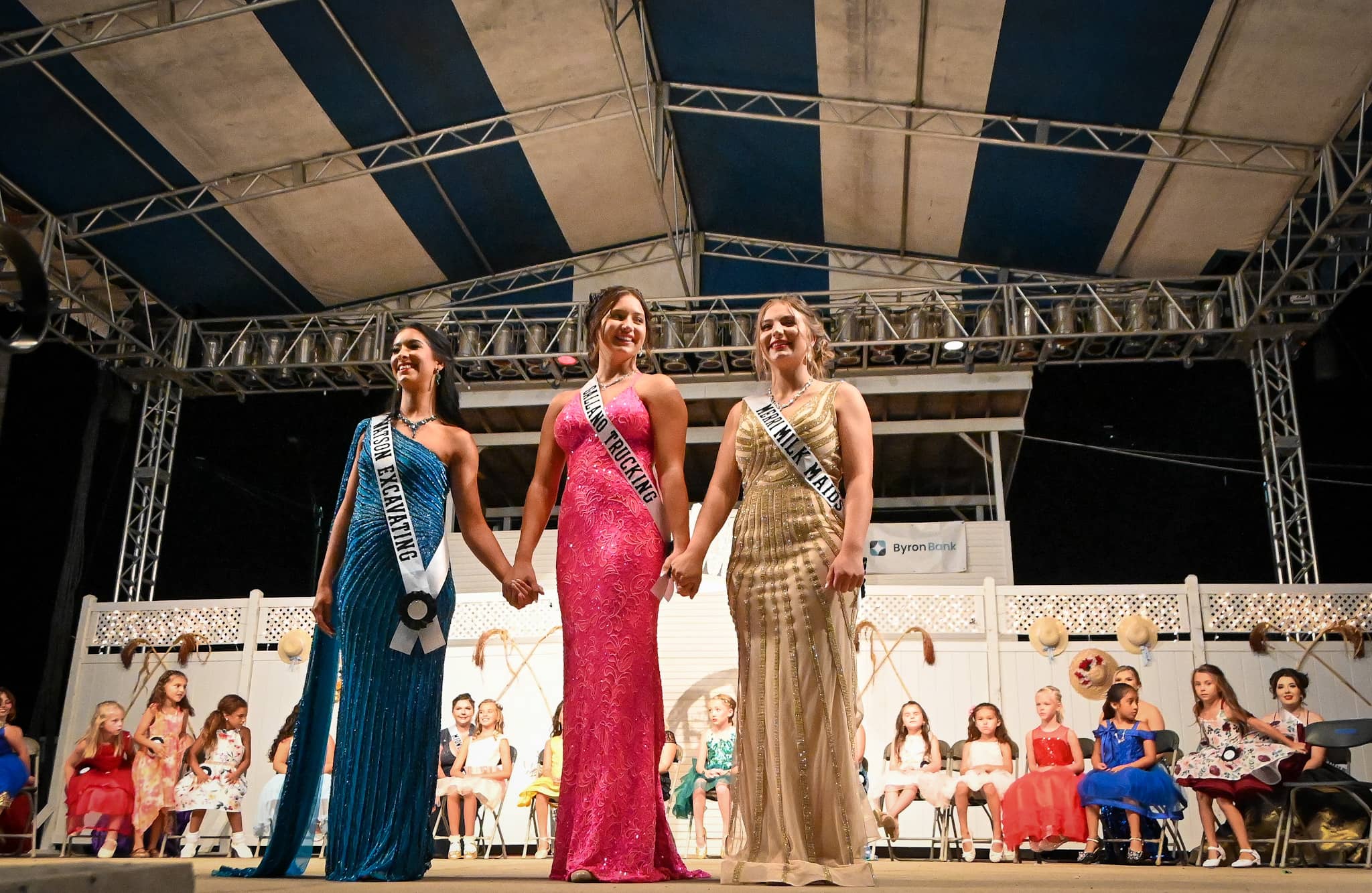 ---
This article is by Kevin Haas. Email him at khaas@rockrivercurrent.com or follow him on Twitter at @KevinMHaas or Instagram @thekevinhaas.