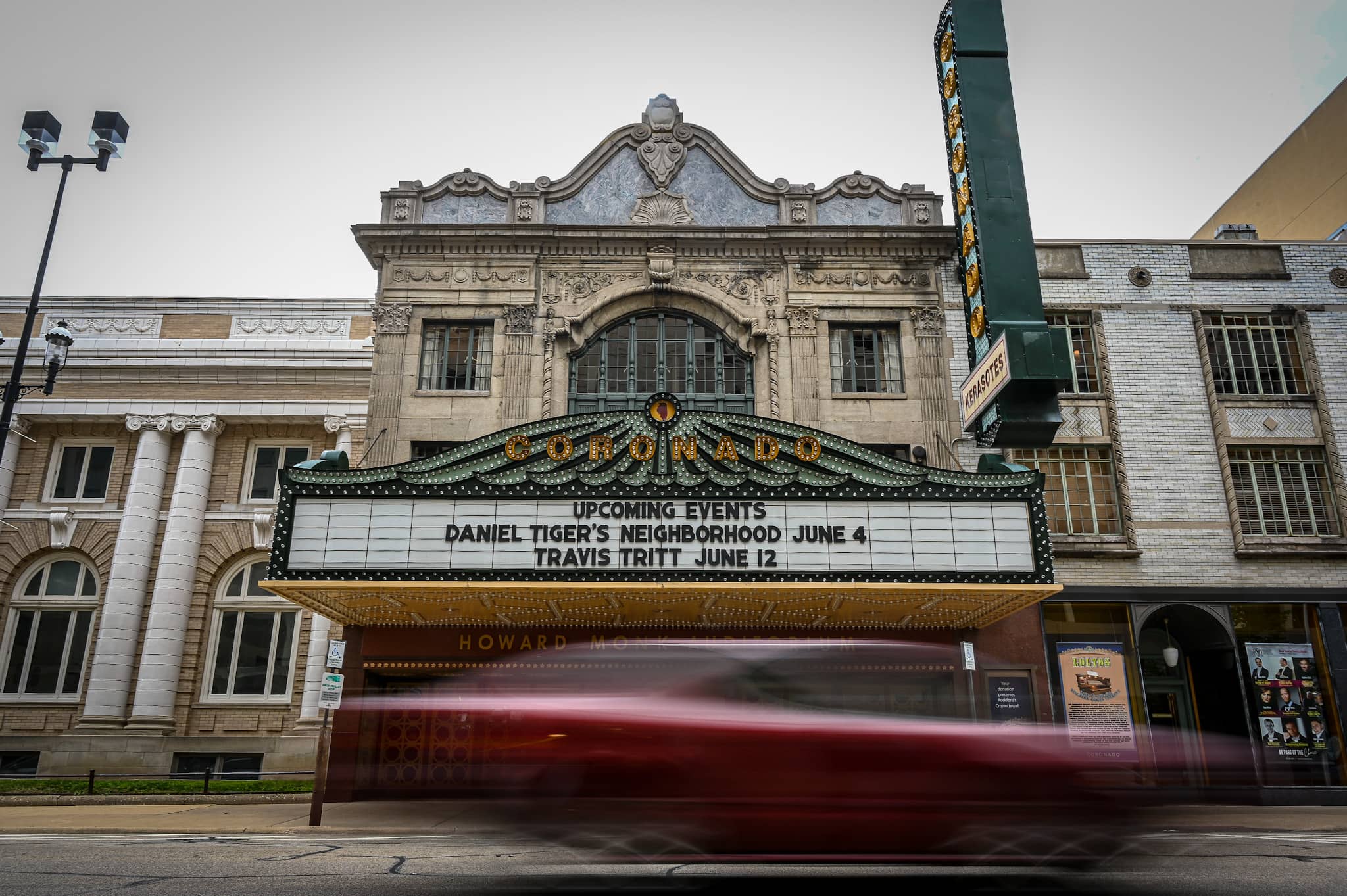 ROCKFORD — The Coronado Performing Arts Center will receive an additional $500,000 in grant money to go toward preserving and repairing the historic theater, the city announced on Monday.
The latest grant is from the state's Tourism Attractions and Festival Grant Program.
That money is in addition to the nearly $1 million announced last week for the city-owned facility.
"The Coronado is truly a gem in our community," Mayor Tom McNamara said in a news release. "It is beloved by not only Rockfordians but also visitors from across the region who attend concerts, shows and events at the magnificent facility. Keeping the theater in the best condition possible will ensure that people can enjoy it for decades to come."
Last week, Gov. JB Pritzker announced that Rockford was one of 34 communities sharing in $50.7 million from the state's Rebuild Illinois capital program. Of that, $720,265 was awarded to Rockford the Coronado. State Sen. Steve Stadelman, D-Loves Park, announced an additional $200,000 for the Coronado.
The money will go toward repairing the nearly 95-year-old landmark's facade, which has been damaged by decades of harsh Midwest winters, officials said.
The Coronado, located at 314 N. Main St. in downtown, reopened in 2001 after an $18.5 million public-private fundraising campaign to save the historic theater. There is no set timeline for the latest improvements to take place.
This article is by Kevin Haas. Email him at khaas@rockrivercurrent.com or follow him on Twitter at @KevinMHaas.