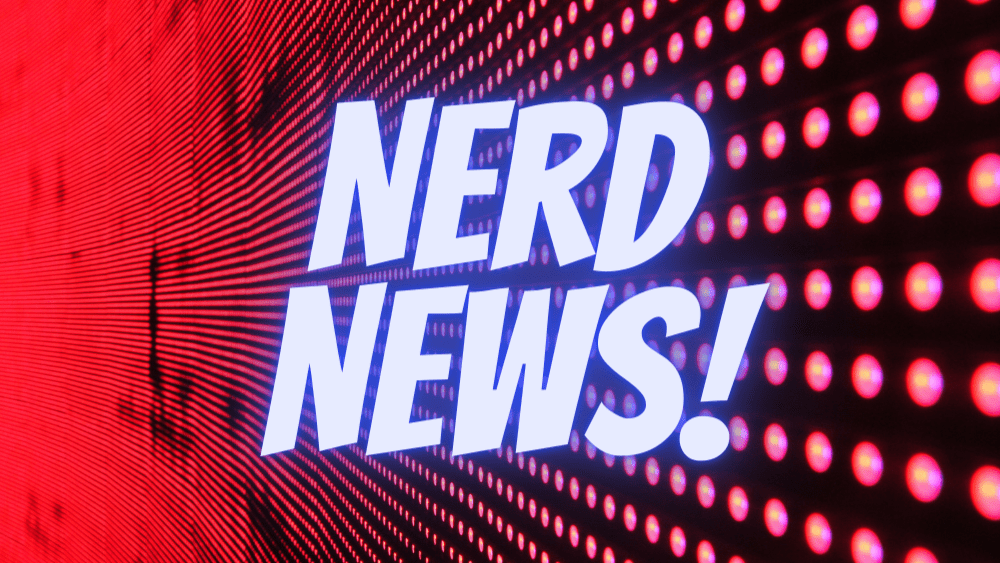 Here are today's Nerd News! headlines:
Disney Fest! A lot of stuff went down with Disney yesterday and so we're dedicating our entire blog today to the new announcements made yesterday.
Indiana Jones 5: When George Lucas sold the rights to Lucasfilm, not only did give Disney Control over Star Wars, but also another famous franchise, Indiana Jones. While we love the first 3 Indiana Jones films, the 4th one starring Harrison Ford and Shia LeBouf, Indiana Jones and the Kingdom of the Crystal Skull left much to be desired. So this is their chance to redeem themselves. It's due in theaters in July of 2022.
Star Wars: Tons of Star Wars news. So where to begin? With Lando, I suppose. A series featuring Lando Calrissian is in the works. We don't know if Donald Glover (Solo: A Star Wars Story) or Billy Dee Williams (The original Lando) will be on board.
Then of course there is the Obi Wan limited series that we already knew about starring Ewan MacGregor (Obi Wan from the Prequels). What we didn't know was that Hayden Christensen (Anakin/Vader from the prequels) has signed on to play Darth Vader in the series. Lucasfilm is calling it the "rematch of the century." As long as they don't let Hayden take the mask off, use his voice, or his acting abilities, we're okay with that.
A Mandalorian spinoff series featuring Rosario Dawson's character Ashoka, and a Rogue Squadron movie were also announced.
Marvel: And tons of Marvel news too.
There were 5 Marvel MCU TV shows announced that will appear on Disney+ in the coming years. Samuel L. Jackson will star in "Secret Invasion", and Don Cheadle is slated for "Armor Wars." Other titles announced were Ironheart, I Am Groot, and a Guardians of the Galaxy Holiday Special.
There were some Marvel Movies announced as well, including a third attempt at making a Fantastic Four movie. Jon Watts, the man responsible for the current Spider-Man franchise will be at the helm, so hopefully he can finally get it right.
There will be a Black Panther 2 movie, but it will not cast another actor in Chadwick Boseman's role. The movie will instead focus on some of the other characters. Look for it in July of 2022.