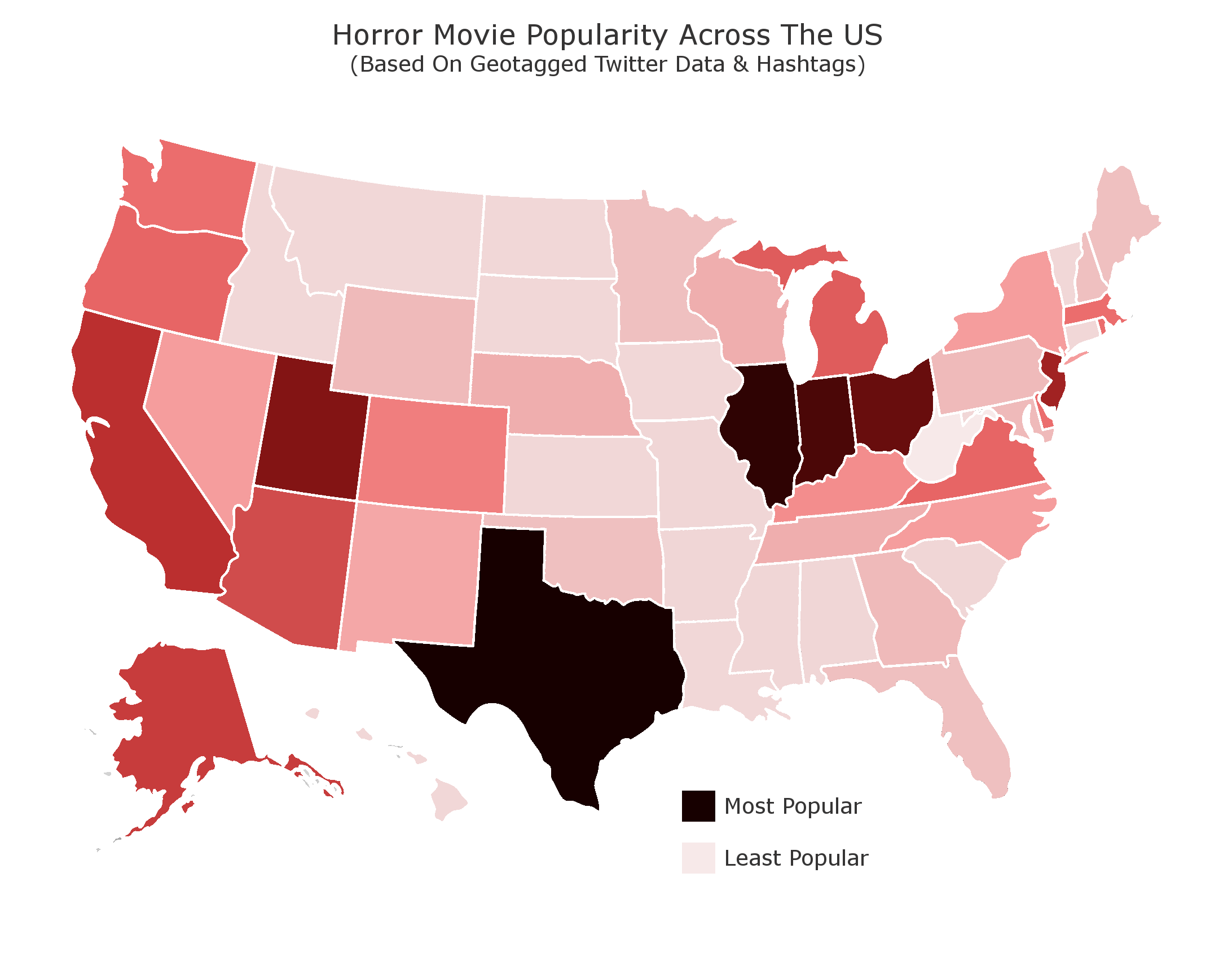 The verdict is in! According to a recent survey, ranking the states who watch the most horror movies in the month of October, Illinois came in SECOND place! You're probably wondering, how did they figure this out?!
The map is based on geotagged Twitter data that they have been tracking since October 1st. Twitter has been tracking tweets and hashtags about watching horror movies with hashtags such as #horrormovies, #scarymovies, #scarymovienight, #horrorfilms, #horrorlover, #horrorfan, and also in addition to #31nightsofhalloween and over 160,000 tweets were tracked.
The top 10 horror movie states are as follows:
1. Texas
2. Illinois
3. Indiana
4. Ohio
5. New Jersey
6. Utah
7. California
8. Alaska
9. Arizona
10. Michigan
This map was put together by Home Entertainment and Theater Seating Company, who used trends software with direct access to geotagged Twitter data. For more information on how geotagged tweets are tracked, click here!