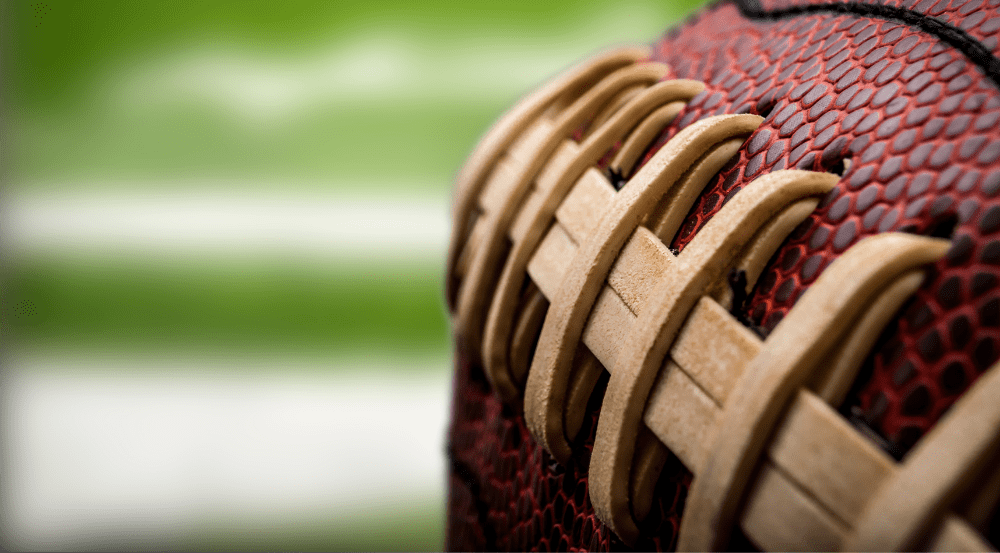 Helping local youth football players sharpen their skills in a fun yet responsible way is more important than ever especially during a global pandemic. Youth need ways to stay active and engaged which is why the Rockford Park District and USA Football are teaming up for a special event.
A free USA Football Kick, Throw & Go™ Skills Challenge will be held on Wednesday, Oct. 7, at 5:30 p.m. CT at Clarence Hicks Memorial Sports Park (2004 Ogilby Rd., Rockford, 61101). More than 100 boys and girls age 5-14 from across Rockford and neighboring communities will take the field in three age divisions for an exciting night of football. Prizes and giveaways for all participating youth players will be provided by the Chicago Bears. USA Football, a member of the U.S. Olympic & Paralympic Committee, is the Bears' official youth football development partner.
The Rockford Park District's 2020 youth football season has been modified due to the COVID-19 pandemic. The Oct. 7 USA Football Kick, Throw & Go event is the league's first competitive football outing of the season. To mitigate virus spread, Rockford Park District youth football will be confined to intra-squad scrimmages only this fall.
As part of USA Football's Return to Youth Football Initiative, Kick, Throw & Go features six skill stations highlighting passing, running, and kicking. Each skill is aligned with USA Football's Football Development Model, a skill-learning progression designed especially for young athletes centered on fun, fundamentals and safer play.
USA Football Kick, Throw & Go Skills Challenge skill stations include the following:
"A hidden consequence of this pandemic is how kids have missed their favorite sports in addition to the mental and physical health benefits that they provide," said USA Football Executive Director and CEO SCOTT HALLENBECK. "This is why we created Kick, Throw & Go, as part of our Football Development Model player pathway. This is a fun, exciting and responsible way for kids and families across Rockford to win back time together on the field."
"I'm glad USA Football created Kick, Throw & Go," said LAMONT JONES, Rockford Park District youth sports and community outreach manager. "We're pleased to be among the dozens of youth programs across 20 states hosting this event. The direction and procedures USA Football has put in place offers a tremendous opportunity for Rockford-area kids. We're excited to have the Bears be part of this special night as well and appreciate their generosity in recognizing our players and families."
About the Rockford Park District: The Rockford Park District improves the quality of life for citizens by providing a vibrant and relevant park system that increases property values, stimulates economic development, decreases juvenile crime, and improves our community's health. A vibrant and relevant park system also protects the environment, employs hundreds of area teens, and brings our diverse community together in unity, through the common love of play.
About USA Football: USA Football designs and delivers premier educational, developmental, and competitive programs to advance, unify and grow the sport. As the sport's national governing body, member of the U.S. Olympic & Paralympic Committee and organizer of the U.S. National Team for international competition, USA Football partners with leaders in medicine, child advocacy, and athletics to support positive football experiences for youth, high school, and other amateur players.