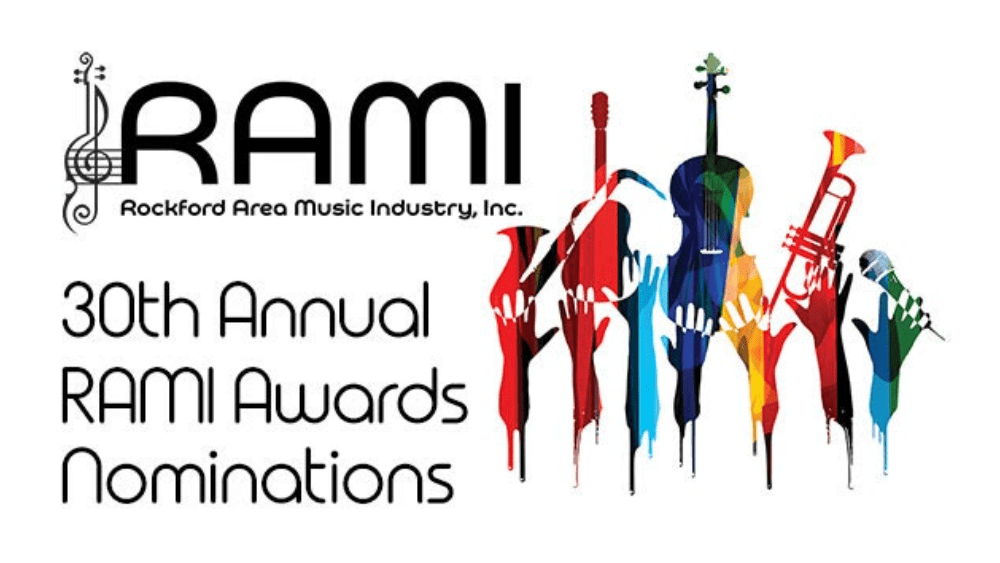 First round nominations are open through October 23rd, 2020. We have updated the nomination rules in response to the current COVID-19 situation.

Nomination Criteria

1.    The artist must have presented a minimum of six (6) public, online (live stream), and/or video performances during the eligibility period within a fifty (50) mile radius of the center of Rockford Illinois (intersection of State St. and Main St.). A released recorded product in either digital, CD, or vinyl with a minimum of six (6) tracks will count as fulfilling the performance criteria.
2.    To be eligible all artists, technicians and recording studios must legally reside within the 50-mile radius (same as above) or in the case of performance groups have half or more of its members meeting the residency requirement.
3.    To be considered for an original music category, the artist's live performances must contain at least fifty (50) percent original material.

People's Choice Nominations

The nomination process for the People's Choice Awards has been updated. People's Choice nominations will be open during the first round nominations and will end on October 23rd, 2020. RAMI member will pick five finalists during the second round of nominations for each People's Choice category. The top five vote recipients will be place on the final ballot for voting by the public.
Login to the RAMI Awards website to nominate.