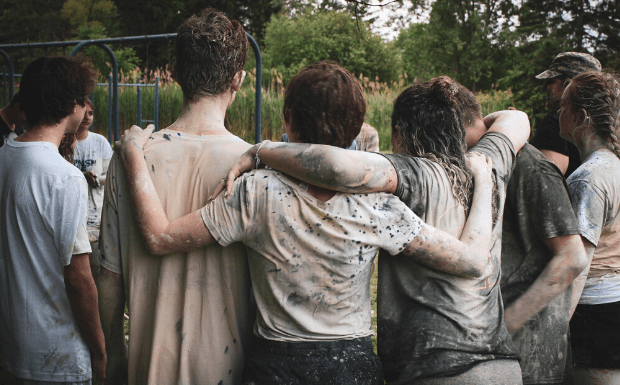 The Rockford Park District will engage, inspire, enhance job skills, and mentor 100 area youth this summer thanks to a pilot employment program through the State of Illinois. 
At a recent news conference, the Rockford Park District announced that it is one of three organizations in the state selected to take part in the COVID-19 Summer Youth Employment Program (C-SYEP.) As a result of COVID-19, at-risk youth ages 16 to 24 will find it extremely challenging to gain employment over the next few months due to virus-related layoffs.
Thanks to Illinois State Representative Maurice West, who represents the 67th District in Illinois, the Rockford Park District will receive $500,000 to employ 100 area youth this summer.
"One way to tackle the issues that we are dealing with in our society today is to invest in organizations like the Rockford Park District who can help reduce juvenile crime. We have to instill in our youth their value and help them understand their worth. This experience is going to do just that along with build up their resumes so they can go to college, enter the trades, or land jobs in our city. Our youth are our future and it is so important that we continue to invest in this next generation," said State Representative Maurice West.
The primary objective for youth served in the C-SYEP program is to develop essential employability skills and to earn a minimum of 180 hours of entry-level work experience.  Funding will allow the Rockford Park District to provide transportation assistance if needed, help cover costs if work attire is needed, fund job coaches, and provide leadership development opportunities in all departments. "We know prevention is key and a major investment like this in area youth could mean that less develop future leaders, and hopefully open their eyes to a variety of career possibilities within the parks and recreation industry," said Nikki Lynch, Rockford Park District C-SYEP Project Manager. 
Job opportunities available cover nearly all areas of operations with the Park District including facilities such as: Lockwood Park, Mercyhealth Sportscore campuses, Nicholas Conservatory & Gardens, UW Health Sports Factory, Carlson Ice Arena, Riverview Ice House, and all five golf courses.  Other positions will be available in park maintenance, community recreation, customer service, marketing, sponsorships, therapeutic recreation, and youth sports. Interested candidates should fill out an application immediately by visiting www.rockfordparkdistrict.org/careers.