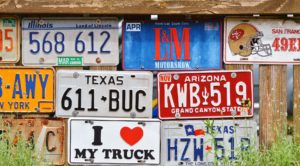 The DMV on  East State Street in Rockford will be re-opening on Tuesday with drive-thru only service for license plate stickers.
Their hours will be Tues 8a-5:30p, Wed-Fri 8a-5p, and Sat 7:30a-noon.
Online services are also available if you prefer not to leave your home. For more information, visit their website at cyberdriveillinois.com.