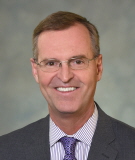 The Rockford Township board appointed Douglas B. Mark to the vacant trustee position this past Tuesday evening.
Doug is a Rockford native and an experienced professional with over 30 years of managerial, sales and marketing experience. Doug previously served three terms as 3rd Ward Alderman. He has been active in may community group and commissions. In addition, he is currently employed by Fitzgerald Funeral Home.
Doug and his wife, Sally have six children and six grandchildren.