Hey gang, it's me Superfan Stacey. Last week, I put together a list of super cool and fun things that the entire family can enjoy in Rockford, Milwaukee, Chicago and Madison over the long winter months. This week, I thought I'd focus on all of the fun things to do in the great outdoors! Although it's been a relatively "flake free" winter so far here in the Stateline, that doesn't mean that there isn't plenty to do!
The first thing we think of (or at least I do) when someone mentions the word Winter is the dreaded "S" word….snow. Well, since we don't have any here in Rockford at the moment, I first thought that we might want to talk about some of the great outdoor activities that you can do this winter with or without the white stuff.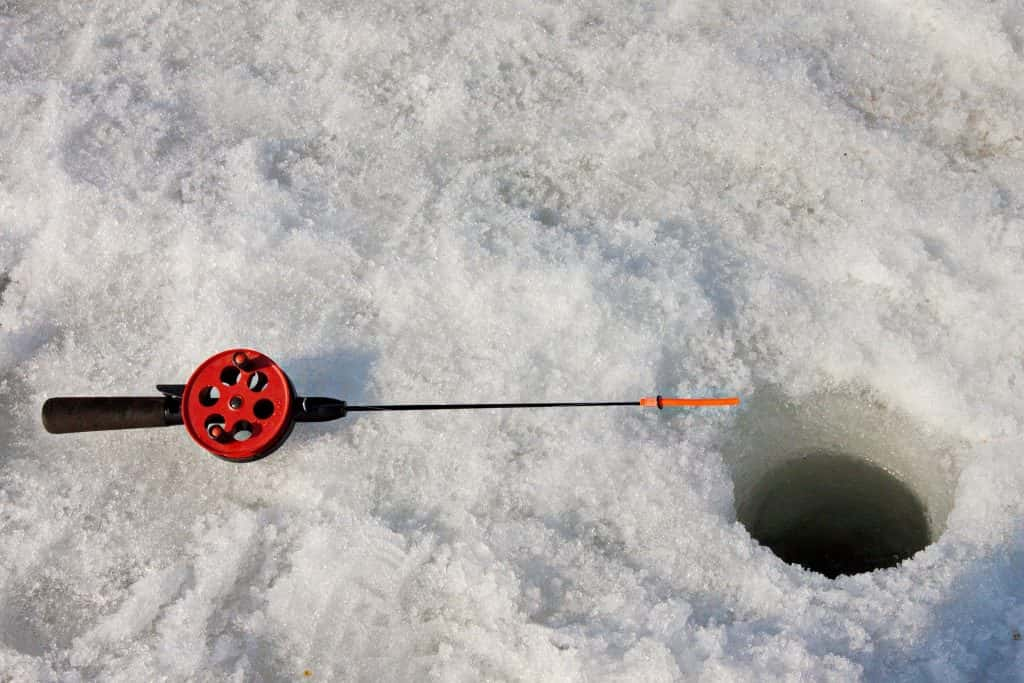 LET'S GO FISHING: One of the blessings of warmer temperatures and no snow, is that you can still take the boat out for a spin! No boat? No problem. There are still plenty of places in the Rockford area that you can fish from shore. Fishing is a great way to share a skill and some important family time with your kids and it's a sport that they really enjoy.
Pierce Lake in Rock Cut State Park has been one of my favorite fishing spots since I was a little kid. Walleye, Musky, Largemouth Bass and panfish abound in this lake. You can fish from anywhere along the shoreline or over the dam. You can also contact the concession stand at the park for boat rentals here.
Take a drive along Route 2 between Rockford and Oregon and you'll find plenty of waysides to pull over and take in the view as well as drop a fishing line.  Just be careful as the Rock River and Kishwaukee River both have swift moving water.
Four Lakes Forest Preserve in Pecatonica. The park consists of 4 man made lakes which used to be used as a fish hatchery at one time. This is the perfect patch of shoreline for small kids and adults alike. I love to go to Four Lakes any time of the year. Bluegills, bullheads, northern pike and of course largemouth bass are stocked in the Four Lakes. Bass here are catch and release only. Also, there are no minnows allowed to keep populations healthy. For more information on Four Lakes click here.
Levings Lake on S. Pierpont Avenue in Rockford is another great place to fish from shore. There are also plenty of picnic areas and shelters to get family together for a beautiful day outdoors. Bass, bluegill, carp, catfish, sunfish and panfish species have all been stocked in this lake.
As the weather continues to get colder; ice fishing is, of course, a popular winter past time. I've found a great list of places to ice fish near Rockford here. You can also click on the links above for more information about ice fishing (if allowed) at these locations. Although you can fish at any of the parks in the area, you are still required to have a valid Illinois Fishing License. Also, you'll want to be sure that you are familiar with creel limits of how many of a particular fish you can keep. Get acquainted with the fishing regulations here.
ILLINOIS SNOW SCULPTING COMPETITION: January 22 through the 25th at Sinissippi Park in Rockford is the annual Illinois Snow Sculpting competition! If you've never checked this out, you really should! There are professional and high school carving teams that compete and the resulting statues of are on display until they melt! Large blocks of snow six feet long, six feet wide and ten feet high are given to each team to sculpt a one-of-a-kind art piece. Admission is free and you can vote for your favorite sculpture. For more information about this fantastic, family friendly event, click here.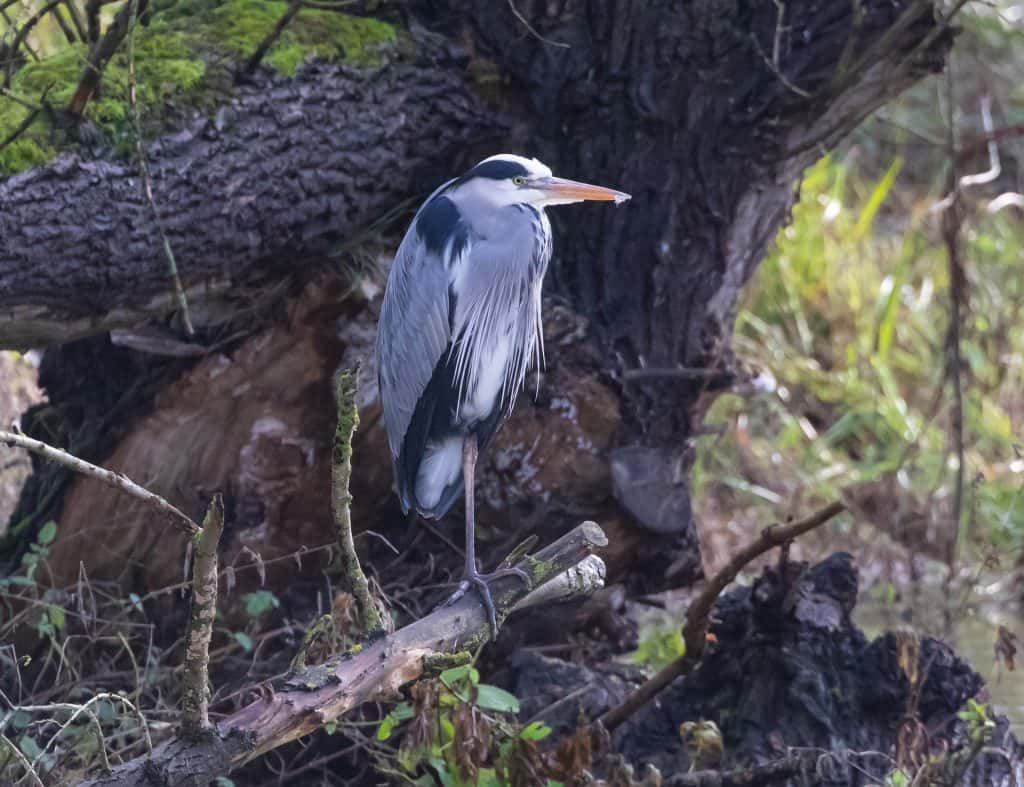 BIRD WATCHING: Another fun family activity is bird watching. You can borrow books from your local library to learn more about birds or you can find a list of birds that live in our area by clicking here. You may think that watching birds is boring, but actually it can be a lot of fun!
Severson Dells has some of the best bird watching in the Stateline area! Bundle up, grab a pair of binoculars and head out to walk the trails. You might just see other animals too besides birds. I've seen whitetail deer, raccoons, turtles and even opossums at Severson Dells.
Rock Cut State Park is another great place to hike the trails in search of wildlife. Just remember to keep the noise level to a minimum as most animals are afraid of humans.
Take along your smartphone or a camera and capture pictures of the birds you see on your journey and keep a journal or checklist of the birds you see on each trip. If you don't feel like venturing out in the cold, you can always set up different bird feeders in your yard. Be sure to set them far enough away from the windows so that the birds don't get hurt and see how many different birds you can see. You can set out flat feeders that all of the birds (and even squirrels and chipmunks) can feed off of together. You can hang finch feeders with Niger seed to attract all kinds of resident finches year round. You can even put out feeders with peanuts and suet for birds in the winter. They will appreciate it!
We have several migrations of birds that travel through the Stateline area each year. These are birds that do not live here year round, but instead make our area a stop along the way to their final destination. You can find a list of these migratory birds here.
You can even see resident Birds of Prey at Atwood Park! These beautiful education birds are permanent residents of the facility. They have all received injuries that prevent them from being returned to the wild and are ambassadors of the park. Click here to learn more about these majestic birds and how you can help protect their species in the wild!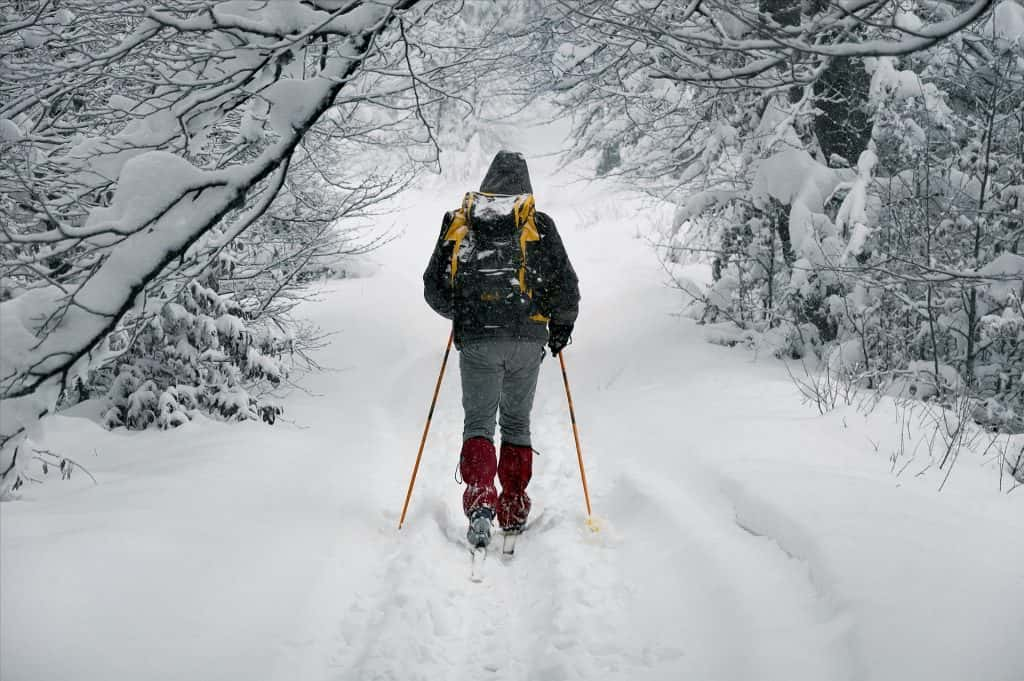 Now that we've talked about a few things that you can do with your family whether or not mother nature provides us with snow this year; let's talk about some fun family activities that need a little of the white stuff but are still, just as much fun.
CROSS COUNTRY SKIING AND SNOWSHOEING: There are plenty of areas that you can take part in these wonderful outdoor activities. Severson Dells and Rock Cut State Park both have specific trails for those who like to get close to nature while getting a little exercise. Atwood Park has a ton of trails that you can utilize as well. The great thing about cross country skiing and snowshoeing is that you can do both just about anywhere as long as you have snow available. Check out a local park near you and explore! Both activities don't require any trails. The only rule of thumb is to steer clear of waterways. You can't always see thin ice, so be careful!
If you're new to either of these sports and need to rent equipment or aren't quite sure how to get started, then check out Rocktown Adventures! They are a local business that focuses on getting people outdoors and having fun! They have all kinds of outdoor equipment for rent and they have a fantastic calendar of outdoor adventures that you can take part in. From cross country skiing to outdoor photography and so much more! Feeling adventurous? Click here to see their calendar of upcoming events.
Would you rather venture out on your own? Check out this map for AllTrails.com which shows all of the available trails in our area!
DOWNHILL SKIING, SNOWBOARDING AND INNER TUBING: While not located in Rockford, there are several great downhill ski resorts within just a short distance from home. Wilmot Mountain, Alpine Valley, Chestnut Mountain and Cascade Mountain are all within 100 miles or less from Rockford. (You can find a complete list of ski resorts close to Rockford here.) Why not stay overnight or make it a weekend? Most resorts will have lodging either on premises or close by and you can even get package deals which may include lift tickets, ski rentals, lodging or meals all included. Check websites for each of the locations listed above for details on what they offer in their specific packages.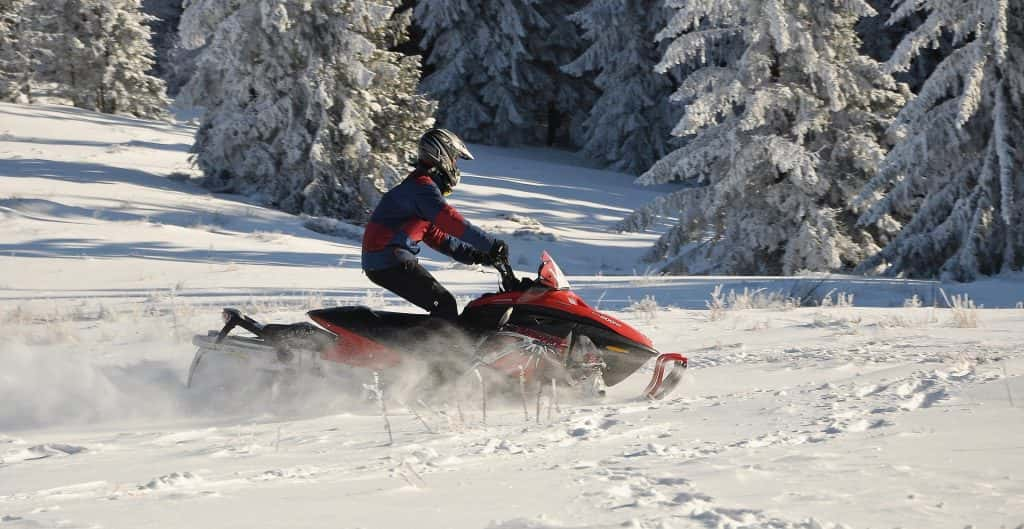 SNOWMOBILING: Love to snowmobile? Well, you're in luck! You don't have to leave the Rockford area to find some great places to sled. Did you know that there are 150 miles of marked snowmobile trails in Winnebago County? Lockwood Park, Searles Park and Anna Page Park all have designated trails for local snowmobile enthusiasts to enjoy. Just remember that there must be at least four inches of snow before the trails may be used. For more information on trails in Winnebago County and the Stateline area, click here.  You can also find more snowmobile trails in Illinois, Wisconsin and throughout the United States at TrailLink.com.
ICE SKATING: Skating is another fun way to get a little exercise in the winter time. There are three rinks located right here in the Stateline. Carlson Ice Arena located in Loves Park and Riverview Ice House located in downtown Rockford (both operated by the Rockford Park District) offer open skates, skating lessons and even hockey lessons from ages two to adult. (It's never too late to learn how to skate!) There's even a Jr. IceHogs Training Facility located in Downtown Rockford that offers hockey players the opportunity to use their training equipment, shooting lanes, stick handling stations and even their rapidshot hockey training system to improve your puck handling skills.
Last, but certainly not least, Riverside Ice Arena at Doty Park in Belvidere is an outdoor ice arena that offers, open skates, ice hockey and skating lessons as well. They also have a warming house, concession area and skate rentals.
BELOIT WINTERFEST: January 24th to 26th is the Beloit Winterfest. Enjoy walking around the lagoon and veiwing the beautiful luminaries, go ice skating, get a team together for a first ever game of snow volleyball, take a sleigh ride or create your own arts and crafts. There is certainly something for everyone at this years Winterfest. For a schedule of events and locations as well as pricing for this event, click here.
Well, there it is, my list of fun family activities that you can enjoy outdoors this winter right here in Rockford! (or at least close by) Do you have a family friendly event or outdoor activity that didn't make it on my list? Let me know in the comments below. I'd love to hear from you!