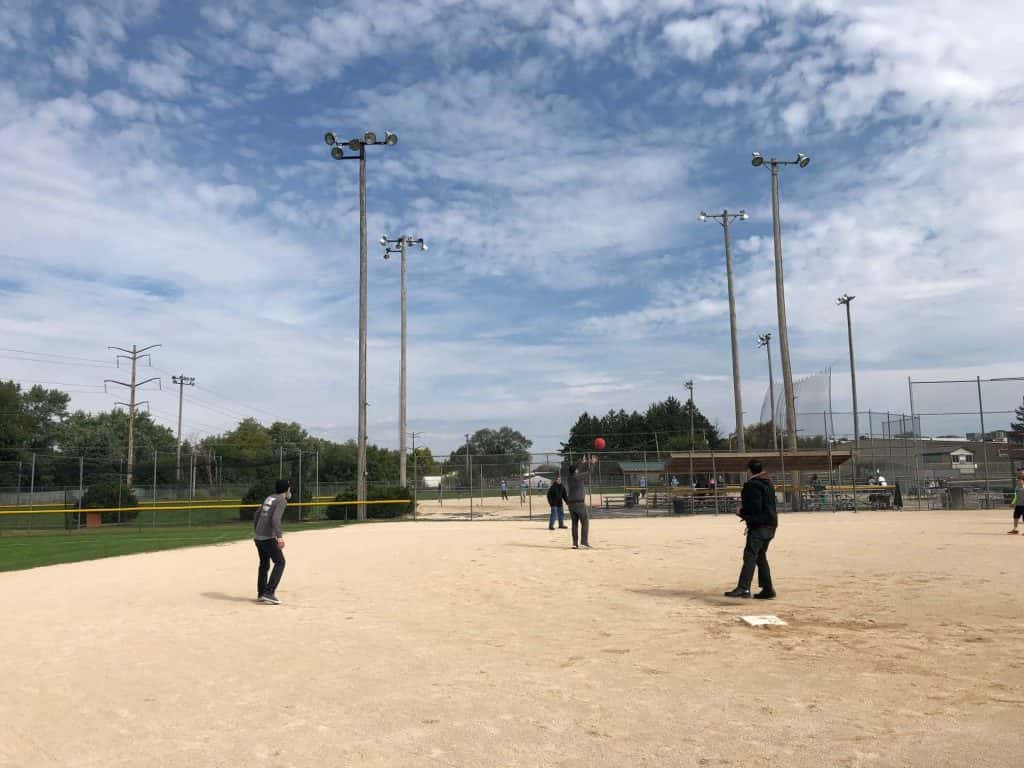 The weather couldn't have been better this weekend as my colleagues and I, my husband, some brave listeners, a bunch of little kids and the team from The Baseball Tap all headed out to Forest Hills Diamonds to play some kickball to help fight breast cancer.
WXRX, b103 and 95.3 The Bull all got together this past weekend to help raise awareness and raise some money for Rockford area programs in their fight for a cure for breast cancer. This was a very special day for my husband and I because last year, we were told that I myself might have breast cancer. We are so thankful that everything turned out to be negative, but we know what it's like to be on the receiving end of that not-so-good news. So, when we had the chance to Kick Cancer, we did and boy we had a lot of fun doing it!
Before the games began, my husband and I stopped in at Neighbor's Bar & Grill for a quick "pre-game" beverage while we waited for everyone to arrive. I didn't realize that they actually have a full breakfast menu on the weekends, so we will definitely come back for that. As we were talking to some of the other patrons about the impending tournament, one of the gentlemen there provided us with a very generous donation. A very special Thank You to Frank Graceffa at Paper Recovery Services for his kind contribution to our cause!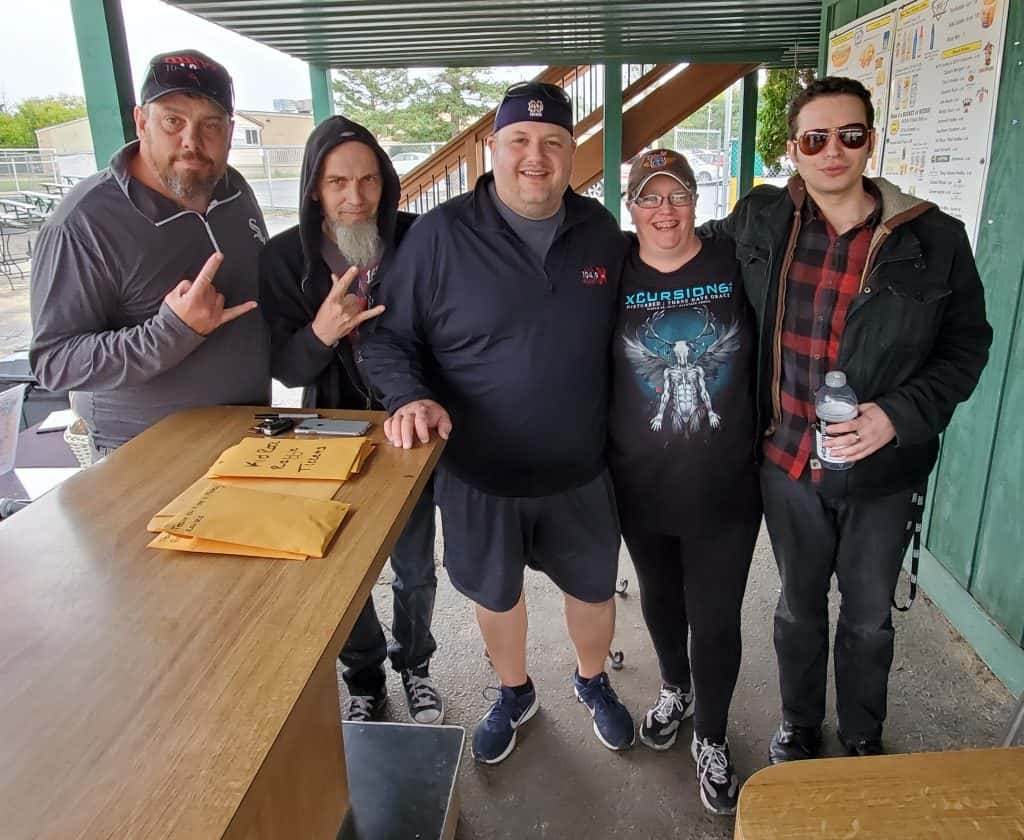 Everyone arrived and we all sorted into our teams. We had four teams in total. WXRX, b103, 95.3 the Bull and of course, The Baseball Tap team. While there were a few minor injuries, we all had a great time enjoying one of the last beautiful days before old man winter shows up. A big plus for the day was knowing that we were all together for a great cause. All of the funds raised by our participants stays right here in the Rockford community!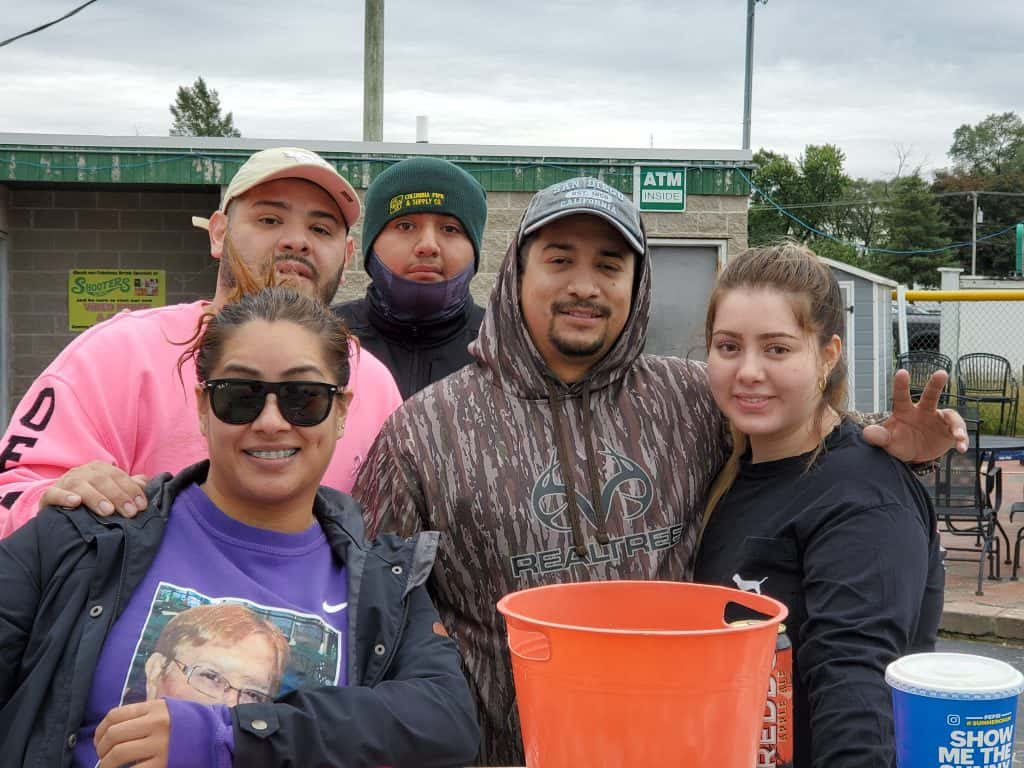 My husband and I played on the team for 95.3 the Bull. Our team had a lot of spirit, but we weren't doing too well to be honest until our "ringers" showed up. This great group of guys and gals said that they were just listening to the radio and heard about our game and decided to show up to help us out. Thanks so much to Mario and his friends from Columbia Pipe and Supply for helping us to not finish last!
The big winners for the day (of course) were the guys from The Baseball Tap. They took home the trophy for winning the competition and we are so thankful that they came out to participate.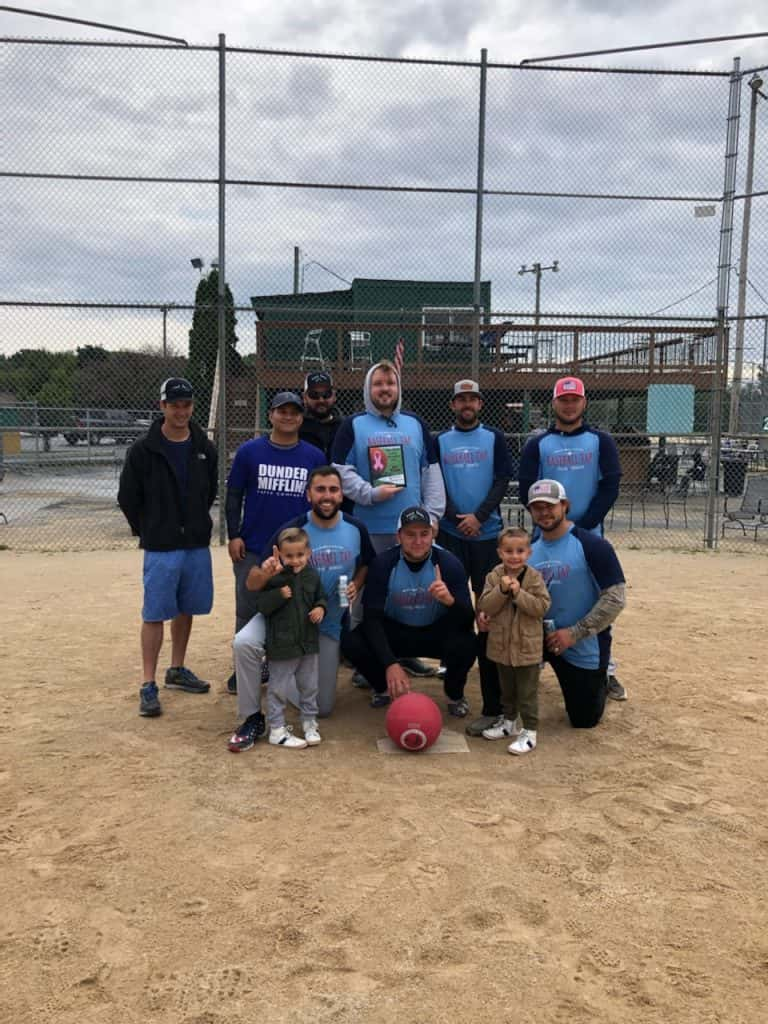 Last, but certainly not least, team b103 raised the most money! Congratulations to the winners and of course, thanks again to everyone for coming out!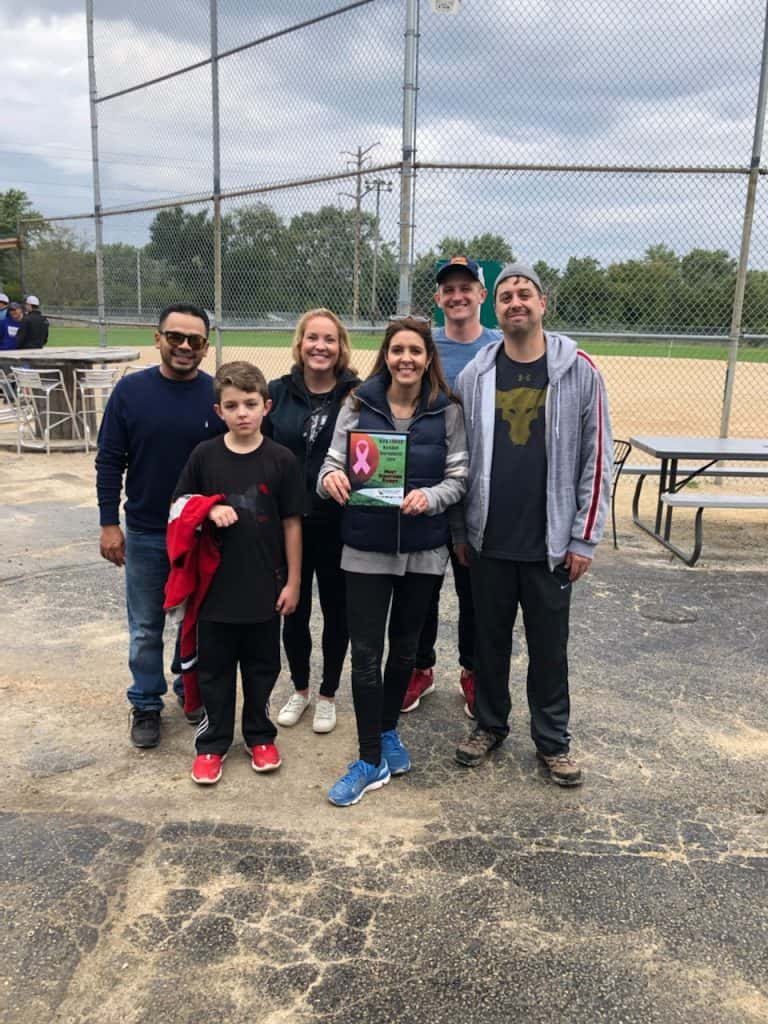 After the tournament, we were tired and sore so we limped over to Forest Hills Lanes for a snack. We had worked up a pretty good appetite running those bases, so we popped in to the lounge for a bite to eat and a cool beverage. We ordered up some chicken wings and boy were they tasty!! Hand breaded, crunchy and delicious! The variety of sauces were great too.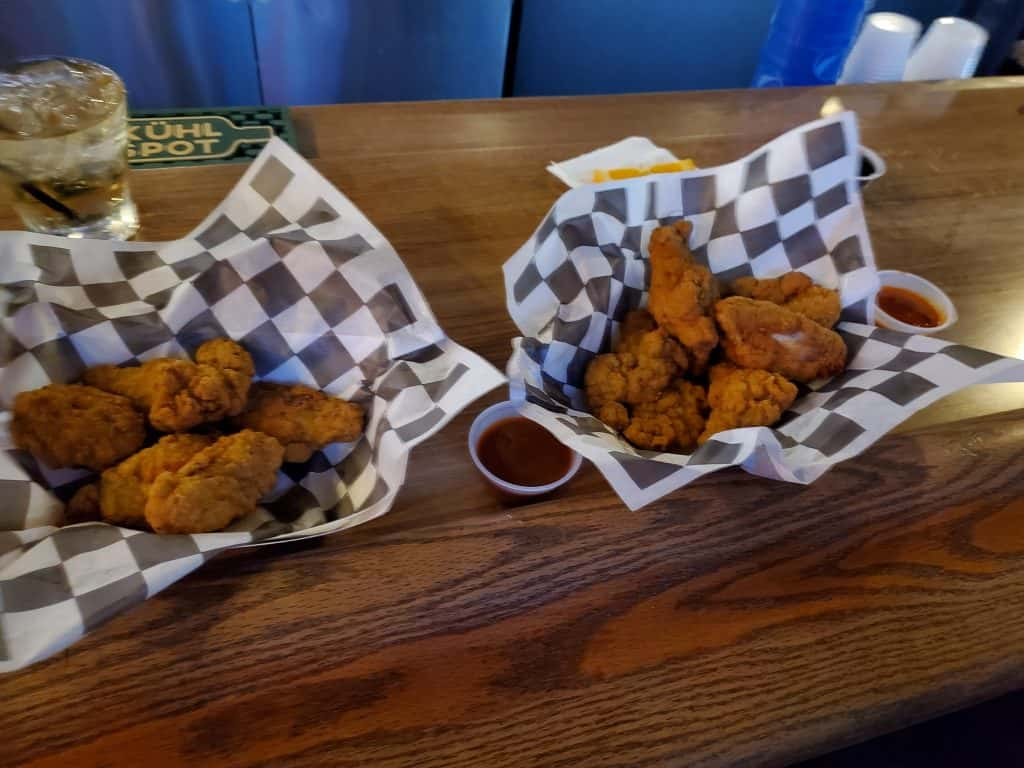 We were very impressed with the amount of games available in the lounge; including darts, pool, basketball games and even virtual golf. As I said, the food was great, the beer was cold and the people were friendly. We will definitely be back again to hang out!
What's next on the agenda for Half A Tank? Wherever the road takes us. Have an idea? Let us know in the comments below!